If you have been injured in an accident in Silver Spring that you did not cause, you might be entitled to receive financial compensation. We understand that this can be a painful and frustrating time. You need to speak with a personal injury attorney as soon as possible about your case.
You may already be facing a growing stack of medical bills. You may be wondering how you will pay for these, especially if you are currently out of work due to your injury. It doesn't matter whether you were hurt by a defective product, a commercial truck, or construction equipment. We are ready to take over your case so you can concentrate on what matters most. Your only job right now should be to focus on your healing and recovery.
Call CHASENBOSCOLO today at (301) 220-0050 to speak with one of our personal injury attorneys. You should not have to be responsible for paying for someone else's mistake. Let us guide you through this difficult experience so you can focus on moving on with your life.
Practice Areas
Here at CHASENBOSCOLO, we practice only personal injury law. We have a depth of experience that we've built across our more than 30 years in business. We have seen it all during that time. This means that we know how to build the strongest possible case for you, regardless of how you were hurt. We are prepared to handle most types of personal injury cases, including:
You may have been hurt in one of these types of accidents or some other kind of event. Even if your injury is not listed on our comprehensive list of practice areas, you owe it to yourself to understand your options. We can answer any questions you may have during a free consultation.
How We Can Help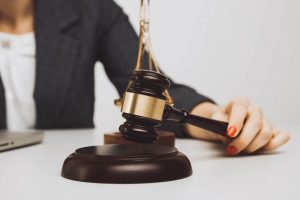 Everyone expects to generally be safe as they go through their days. Unfortunately, this is not always the case due to no fault of their own. For example, in 2020, there were over 95,000 motor vehicle crashes in Maryland. These crashes resulted in 573 fatalities in the same year.
The aftermath of an accident can be a devastating and confusing time. This is especially true for an individual trying to pursue monetary compensation after the injury. The legal process can be lengthy and complicated. When your life has already been disrupted because of the accident, you don't need more added to your plate. Our experienced personal injury attorneys can handle your case for you. From the initial consultation all the way to the resolution of the case, your job should be the same: to focus on getting better.
To build your case, there is a significant amount of documentation to collect and preserve. This may include things like police reports, photos, videos, witness statements, and medical records. We will gather and analyze all available evidence to build the strongest possible case for you.
We will fight for the maximum amount of money that may be legally yours. We will handle all negotiations on your behalf. There may be multiple parties involved, including entities such as insurance companies. Insurance companies are known for using tactics that are misleading for their own benefit. They often attempt to take advantage of individuals who are less familiar with the process of pursuing compensation after an accident. Insurance companies have legal teams who focus on this type of law, day in and day out. Their goal is to pay you as little money as possible.
One way they may do this is by trying to get you to make statements that suggest that you were at fault for the accident. They are also notorious for making settlement offers that are too low. Their hope is that an individual will accept the offer because they don't realize that it is unfair. We know how to recognize a lowball offer when we see it. We will handle all negotiations in your case and will reject any unfair offers. We will fight to pursue the maximum amount of compensation that may be yours. This may include money for:
Property damage
Medical bills
Loss of earning capacity
Lost wages
Physical impairment
Loss of enjoyment of life
Why Choose CHASENBOSCOLO?
We understand that selecting an attorney to represent you is an important decision. You weren't expecting to get hurt. You need help, and you need it now. Since 1986, we have built our business on the principle of putting clients first. You can trust that we have your best interests in mind. We treat each client like family.
Our attorneys know how to get results. CHASENBOSCOLO is proud to say that we have recovered more than $750 million for our clients. We also understand that a client's experience when they work with us is critical. We gladly share the testimonials of individuals just like you who we have helped.
Every situation is unique. We believe that you deserve a strategy built specifically for your case, and our lawyers are prepared to handle the most complex of cases. Whether your case involves a few parties or many, we will fight for the compensation to which you may be entitled.
While most personal injury cases are settled outside the courtroom, we will be ready to go to trial if needed. We will keep you informed each step of the way, so you know what to expect. Our No Fee Guarantee means that we don't get paid unless you receive compensation. You can rest easy knowing that there are no upfront costs.
Contact Us Now
If you have been hurt in an accident that was caused by someone else, you might be entitled to compensation. We invite you to look over our answers to some of the most common questions we receive. Call us today at (301) 220-0050 to speak with a CHASENBOSCOLO Silver Spring personal injury attorney. Let us put your mind at ease as we help you pursue the compensation you deserve.