Eldersburg Personal Injury Lawyers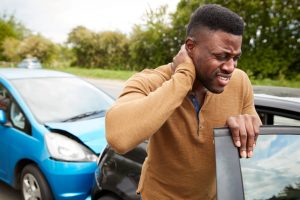 Have you or a loved one been injured in an accident that wasn't your fault? You may be entitled to significant compensation, and you have a right to seek that compensation.
The Eldersburg, Maryland, personal injury lawyers of CHASENBOSCOLO have decades of experience helping injured clients hold the people who harmed them accountable for their negligent actions. We've secured millions in settlements and awards for our clients and may be able to help you obtain compensation, too. To schedule a free consultation, call us today at (301) 220-0050 or reach out to us online so one of our representatives can contact you as soon as possible.
Personal Injury Claims and Cases We Handle
The attorneys of CHASENBOSCOLO have been helping clients for over 30 years obtain compensation for the injuries they've sustained from a variety of causes, including:
We also represent government contractors and their employees who have been injured while working overseas under the Defense Base Act.
Why Choose Us?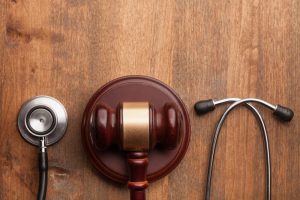 The experienced personal injury attorneys of CHASENBOSCOLO prioritize the needs of each one of our clients and fight for their rights to seek just compensation for their losses with determination and fearlessness. When going up against insurance companies in or outside of the courtroom, you need zealous advocates to work hard for you to get what you are owed.
Our attorneys are highly skilled and accomplished in personal injury law, with a proven track record of success that has resulted in three-quarters of a billion dollars in compensation for our clients. We've been recognized for our skills by top organizations in the legal industry. While we can't promise any specific outcome, you have our commitment that we will give your claim and/or case the attention that it deserves and will use our expansive knowledge to help you get the most favorable outcome possible.
Frequently Asked Questions
We understand that most accident victims are overwhelmed and have never experienced anything like what they're going through right now. It is our goal to make this process as easy as possible for you and to handle all of the hard work when it comes to getting you the compensation you deserve. To help ease some of your concerns, we've answered several questions that many of our clients have had at the beginning of this process.
What if I can't afford an attorney?
Not to worry. Our goal is to provide top-notch legal representation to help our clients get the compensation they deserve without adding to their financial burden. To do this, we offer our legal services to each and every client at no upfront cost. You won't have to pay us one cent unless and until we secure compensation for you.
How much compensation am I owed?
The total compensation, or damages, that you may receive is determined by the value of your claim or lawsuit. The value of your claim or lawsuit is calculated using the financial costs relating to our accident injuries as well as the emotional and mental impact that your injuries have caused you.
The financial costs that you've incurred due to your injuries include your present and future accident-related medical expenses, as well as your loss of income or wages, your future loss of income or wages, your loss of future earning capacity, and damage done to your property in the accident. You would be compensated for these costs through the receipt of economic damages. The emotional effect that your accident-related injuries have had on you, such as your pain and suffering, loss of enjoyment in your life, and any decline in the quality of your life, would be covered by non-economic damages. Both economic and non-economic damages would be paid to you by the person who caused the accident that injured you.
You must share no fault in your accident, however, to receive any compensation. Washington, DC, Maryland, and Virginia are contributory damage states. That means that if you were even one percent responsible for your accident, you aren't entitled to receive any compensation from the person who may have shared responsibility for the accident with you.
What do I tell the insurance company if they contact me?
The best thing to tell the insurance company if they call you is to speak to your personal injury lawyer. Hopefully, you've retained an attorney before the insurance company contacts you. If not, and you're inclined to speak to them, stick to extremely general answers to their questions; such as the time and location of your accident.
You should also inform them of your intention to hire an attorney and that their future communications will be with your attorney. Refrain from telling the insurance company representatives anything that could be interpreted to mean that you accept fault for the accident. The goal of insurance companies is to reduce the amount of money that they may have to pay accident victims for their claims, and they may try to trick you into making statements they can later use against you.
When do I have to file my lawsuit?
To start the process of seeking compensation for your accident-related injuries, you will file a personal injury claim with an insurance company. Some insurance companies have time limits within which you have to file a claim for compensation after your accident. This is dependent on each insurance company, though, and should be stated in your policy.
If the insurance company does not offer you just compensation that you are satisfied with or refuses to compensate you at all, then as your attorneys, we will file a lawsuit on your behalf to take the insurance company (or other entity) to court. In Washington, D.C., and Maryland, the statute of limitations – the period within which you must file your lawsuit – is three years from the date of the accident. In Virginia, the statute of limitations is two years.
Call CHASENBOSCOLO Today
If you or someone you love has been severely injured in an accident due to someone else's negligence, you have the right to seek compensation from them.
The skillful personal injury attorneys of CHASENBOSCOLO in Eldersburg, MD can help you obtain just compensation from the person who caused your accident-related injuries. You don't have to go through this process alone, as we'll guide you with respect and compensation while vigorously advocating for your right to the compensation you deserve. Call us today at (301) 220-0050 for a free evaluation of your accident claim, or contact us online.