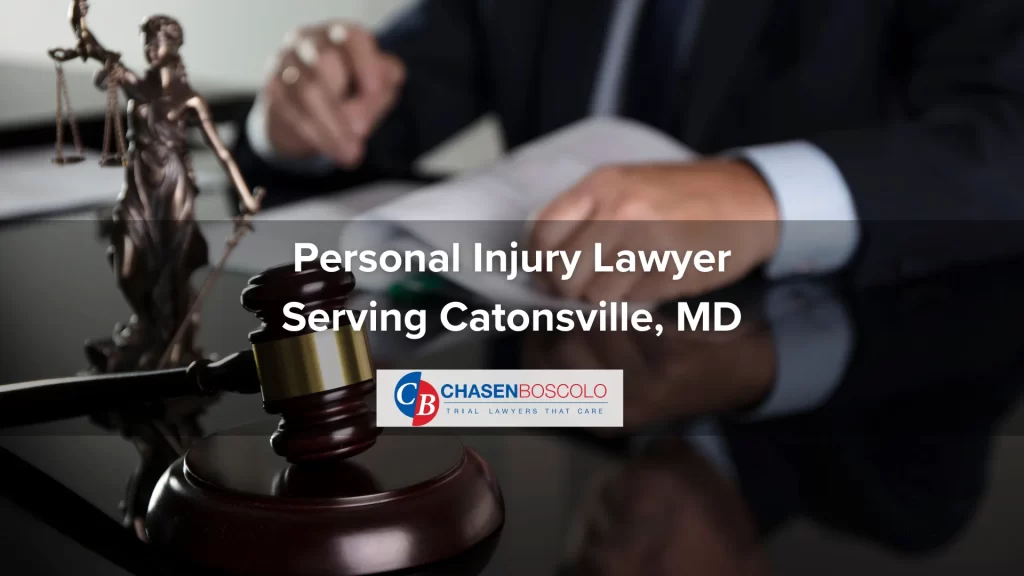 Suffering from serious injuries as a result of someone else's negligence is unacceptable, and the person or company who harmed you should be held accountable for their actions. With the help of the Catonsville, MD, personal injury lawyers of CHASENBOSCOLO, you can seek to do just that by filing a claim or lawsuit for compensation.
Medical treatment for your injuries is costly, and your expenses can continue to grow if you require long-term treatment throughout your recovery. Your injuries are likely costing you mentally and emotionally, too. When someone injures you, you may deal with the trauma of that event for a long time, and it could impact your life. You deserve to be compensated for all of the consequences that you've had to deal with as a result of your injuries.
The Catonsville personal injury lawyers of CHASENBOSCOLO have helped people just like you pursue compensation for their losses after they were injured through no fault of their own. We've spent 35 years fighting hard against individuals and multi-million/billion dollar companies to get them to right their wrongs.
If you have questions about your case or are ready to pursue the money you deserve, call CHASENBOSCOLO right away at (301) 220-0050 to schedule a free initial consultation.
Cases We Handle
The experienced attorneys of CHASENBOSCOLO represent clients in cases that run the whole gamut of personal injury law. We handle the following types of personal injury cases in Catonsville, MD:
We also represent people who have sustained the following types of injuries because of others' actions:
We can help you with any of the aforementioned types of personal injury cases, among others. If you're concerned about whether you have a case for pursuing compensation, contact CHASENBOSCOLO so we can discuss your options.
What Can I Expect When Pursuing Compensation?
When you hire CHASENBOSCOLO to represent you in your pursuit of compensation, we'll start building a strong claim or lawsuit on your behalf right away. We'll investigate the event that led to your injuries and collect the evidence we need to support your case.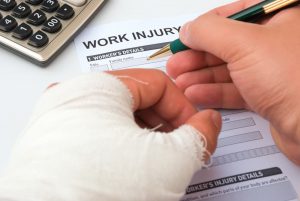 Depending on how you were injured, we may need to file a claim first with the insurance company of the person who injured you. If we go that route, then we'll proceed with negotiating a settlement offer that fully covers your losses. If the insurance company offers you a fair settlement, then your case may end there when they provide you with compensation. If the insurance company refuses to offer an appropriate amount, you have the choice to file a personal injury lawsuit against the negligent party directly.
As your attorneys, we'll prepare to take your case to court from the outset. That way, if you decide to move forward with a lawsuit, we can do so without delay. If there isn't a claims process available where we can pursue compensation for your injuries, then we'll file a personal injury lawsuit from the beginning.
Pursuing a lawsuit is a complex and, typically, lengthy process. Our goal is to build the strongest case possible and steadfastly advocate for your interests in court. Throughout the process, we'll be dedicated to your case and will help you navigate any and every hurdle during the proceedings.
After a trial, a judge or jury will decide whether you're entitled to compensation for your injuries. If you are, the court will award you a specific amount in damages, or compensation.
Frequently Asked Questions
Filing a lawsuit after being seriously injured isn't a small task and, understandably, can be nerve-wracking. You may have a lot more questions about your case and what this process will be like. While you're considering your next steps, consider below the answers to questions that you may have.
When do I have to file my lawsuit?
You have three years from the date you were injured to file a personal injury lawsuit against the person who harmed you. This is known as the statute of limitations. If three years have passed since the date you were injured, then you can no longer pursue compensation for your injuries in court.
Is it expensive to hire an attorney?
Hiring an attorney can be expensive. At CHASENBOSCOLO, we understand the challenging time you're going through and the strain that your injuries may have already placed on your finances. We want you to be assured that you're getting quality legal representation without having to dig a deeper financial hole.
To help our clients, we offer a No Fee Guarantee. You'll receive representation from our top-notch personal injury lawyers without having to pay any fees or charges upfront. We get paid when we obtain compensation for you. If we can't get you any money, you won't owe us anything.
Can I be compensated if I was partially at fault for my injuries?
In Maryland, if you were in any way at fault for your injuries, you can't obtain compensation for your injury-related losses. This is due to Maryland's adherence to the strict pure contributory negligence doctrine. Pure contributory negligence means that even if you were only one percent responsible for your injuries, you're barred from recovering any compensation for your injuries.
CHASENBOSCOLO Can Help You With Your Case Today
Since its founding in 1986, CHASENBOSCOLO has been providing the people of Washington, DC, Maryland, and Virginia with the highest quality legal representation at the times they needed it most. We put our clients and their needs first.
If you've been seriously injured by someone or due to the negligence of a company, you may be owed compensation. Call CHASENBOSCOLO at (301) 220-0050 to schedule a free initial consultation with one of our dedicated Catonsville, MD, personal injury lawyers.