Careers at CHASENBOSCOLO
Careers at CHASENBOSCOLO will challenge, fulfill and reward the individuals employed here.
CHASENBOSCOLO's legal team is set apart from other law firms through our:
Commitment to personal and compassionate client care.
Ability to put people at ease during difficult times.
Respect for privacy, confidentiality, and ethical standards.
Dedication to excellence in all facets of the legal process.
Reliability, punctuality, and timeliness.
Belief in the importance of constant self-improvement and learning.
Accountability, attentiveness, and attention to detail.
If you're a motivated team player who shares these values, you may be a great fit at CHASENBOSCOLO.
About Us
Since the firm's formation in 1986, CHASENBOSCOLO has continued to prosper under Founding Partner Barry Chasen's client-first philosophy—take care of the clients, and the money will take care of itself. We now have three offices, located in both Maryland and Virginia, to serve the legal needs of our community.
As our law firm grows, we are always seeking motivated individuals to join our team.
Employment Opportunities
Learn more about career opportunities with CHASENBOSCOLO by submitting a cover letter and resume to [email protected].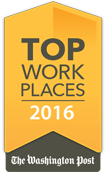 Top Workplaces of 2014 and 2016
CHASENBOSCOLO is proud to be named one of the Top Workplaces in Maryland, Virginia, and Washington, D.C., by The Washington Post. We make it a priority to create a supportive and inspiring work environment for our team, and this recognition is proof of that. Find out why our employees think we're one of the best places to work in the D.C. area.