Towson Personal Injury Lawyers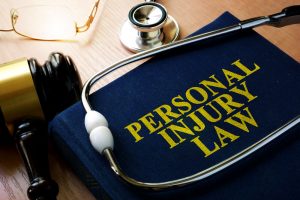 Have you been seriously injured because of someone else's actions? If so, you have the right to pursue compensation, and the attorneys of CHASENBOSCOLO can help.
Since 1986, our attorneys have fought tirelessly to help our clients obtain fair and full compensation after they've suffered injuries caused by the negligent actions of wrongdoers. The highly skilled Towson, MD, personal injury lawyers have strong litigation experience, gained from the more than 500 jury trials that we've represented our clients in.
For a free initial consultation, call our personal injury lawyers at (301) 220-0050 or contact us online today.
Types of Personal Injury Claims and Cases We Handle
The attorneys of CHASENBOSCOLO have decades of experience representing clients who have been injured in:
We also represent clients who have sustained the following types of injuries due to negligent actions taken by individuals and companies:
We can help you file a Defense Base Act claim. We can also help you file or appeal denied workers' compensation claims as well as resolve other related workers' compensation issues.
Additionally, we represent the families of deceased loved ones in wrongful death lawsuits and victims of nursing home abuse.
Frequently Asked Questions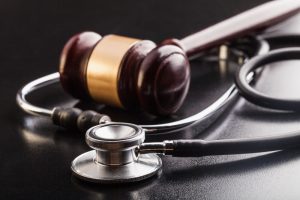 We understand that hiring an attorney may be a big decision for many injured victims. You may have many questions that we would be happy to answer as best we can at an initial consultation. But just to start, we've answered several questions that you may have right now.
How much compensation am I entitled to?
The compensation that you may be entitled to is based on the value of your claim. The value of your claim is a calculation of all of your accident-related expenses, including present and future medical costs, and an assessment of your emotional and mental losses related to your injuries. The costs and losses that you could be compensated for include:
Past, current, and future medical costs for your injuries
Lost wages or income
Loss of future earning capacity
Replacement or repairs for damaged property
Emotional pain and suffering
Mental anguish
Loss of quality and enjoyment of life
Loss of consortium (loss of the spousal relationship as a result of the wrongful death of a spouse)
Additionally, if you have to file a lawsuit to pursue fair compensation for your injuries, the court may award you punitive damages. It should be noted that punitive damages are rare. They're awarded to an injured party to punish the wrongdoer for their negligent actions and tend to be of a significant amount.
Something that may also determine the amount of compensation you could receive is any fault you might share in the cause of your injury. This is because Virginia and Maryland follow the pure contributory negligence doctrine. Pure contributory negligence means that if you shared any fault in the accident or cause of your injuries, then you aren't entitled to recover any compensation. Even being only one percent responsible for the cause of your injuries would bar you from recovering any compensation.
When you hire a CHASENBOSCOLO personal injury attorney, we'll help you determine the value of your claim or lawsuit so that we can work hard to get you the full compensation that you deserve.
How do I prove my injuries?
When your injuries are caused by the negligent actions of someone else, the person who acted negligently may have to compensate you. You have to prove, however, that someone was responsible for your injuries. The way that you prove the responsible party was negligent is by showing that they didn't act with the reasonable amount of care that would be expected of them. Because of their lack of reasonable care and their actions, you were injured, and as a result, you suffered losses. Those losses are what you should be able to obtain compensation for.
How much will it cost to hire a personal injury lawyer?
Hiring an attorney to represent you in a legal matter can be expensive, and we know that suffering from unexpected injuries can burden your finances. And while you're waiting to receive the compensation you're owed, you don't need another financial headache. We want to help you in your pursuit of compensation, and many injured victims benefit greatly from our experience and legal skills.
This is why we offer our No Fee Guarantee to all of our clients. You don't have to pay us any upfront fees or pay out-of-pocket for our expenses unless and until you're paid the compensation you're owed.
Call CHASENBOSCOLO to Help You with Your Case Right Away
If you or someone you know has been injured due to the negative actions of someone else or a business, you may be owed compensation.
The experienced Towson, MD, personal injury lawyers of CHASENBOSCOLO have spent over 35 years fighting to hold wrongdoers accountable on behalf of our clients. During this time, we've obtained over $750 million in compensation that our clients deserved. We have a record of success not only in negotiations with insurance companies but also in court against individuals and big businesses. We can help you fight for the compensation you deserve.
Call us today at (301) 220-0050 or contact us online to discuss your legal options. We'll provide a free initial consultation, with no strings attached. If you hire us, we don't get paid until you do. Call CHASENBOSCOLO now to start pursuing compensation for your injuries, so you can move forward in your recovery journey.