Were you or someone you love hurt in a bus accident? For more than three decades, the attorneys of CHASENBOSCOLO have helped injured individuals across the state of Virginia get the justice and compensation they deserve. We know the devastation that a bus accident can have on your life and your livelihood, and we're here to help you rebuild and move on from this unexpected accident.
Virginia is served by several different kinds of bus services. In addition to several national service providers, many areas in the state have regional transportation companies that provide bus service. Children all over Virginia also rely on school buses to get them to and from school safely every day. Because buses use the same roadways as other motor vehicles, they are of course just as likely to be involved in accidents.
When a bus is involved in a traffic collision, its passengers, the occupants of other vehicles involved, or possibly pedestrians on the street may sustain serious injuries. If you or a loved one have suffered injuries in a bus accident in Virginia, do not wait to get legal assistance. An experienced lawyer can ensure that you obtain all of the compensation you may be entitled to.
CHASENBOSCOLO has recovered hundreds of millions of dollars for thousands of clients. Our Virginia bus accident attorneys are ready to review your case in a completely free consultation. call us at (703) 538-1138 or contact us online today.
Do I Need a Bus Accident Lawyer?
Victims of bus accidents may face many different kinds of challenges recovering compensation, depending on the nature of their claim. Insurance companies for the bus carrier will often try to offer injured victims a lump sum settlement. If this happens, you are right to immediately question whether a proposed settlement is really all that you are entitled to because chances are very good that it is not. This offer is usually extended to victims to quickly close the cases of the most impatient and desperate individuals. A knowledgeable attorney will conduct independent investigations to determine the cause of your accident, collect evidence, and identify all of the liable parties in order to determine the full extent of your potential financial award.
When an accident occurs, bus companies are often more willing to take care of their own passengers first. But they too may not offer you a fair sum. Furthermore, if you were not a bus passenger at the time of the accident, the insurer for the bus company could very well take a different tactic and attempt to accuse you of having contributed to or even caused your own injuries. In any of these scenarios, it is important to avoid discussing your crash with insurers because anything you say during a recorded phone conversation is likely to be used against you. A major advantage of hiring a lawyer is that they will communicate with insurance companies on your behalf.
What Are Some Examples Of Personal Injury Cases You Handle?
Why Choose CHASENBOSCOLO to Handle My Case?
CHASENBOSCOLO has made taking care of clients our top priority since we were founded in 1986. Our attorneys strive to make themselves available to clients 24 hours a day, seven days a week. They are dedicated to answering all of your questions and keeping you updated on every development in your case.
Managing partners Barry M. Chasen and Benjamin T. Boscolo have over 30 years of legal experience. Barry M. Chasen has received an AV Preeminent rating from Martindale-Hubbell, a peer rating denoting the highest level of professional excellence. Benjamin T. Boscolo is a member of the District of Columbia Bar Association, Prince George's County Bar Association, and American Association for Justice.
The extensive experience in accident litigation that our firm's attorneys bring to your case will increase your odds of receiving the highest award available to you. Whether your case must be resolved in or out of court, we will not hesitate to recover the compensation you and your family deserve. Our firm also offers a No Fee Guarantee,® which means that you pay no attorney's fees or other legal expenses unless you receive a monetary award.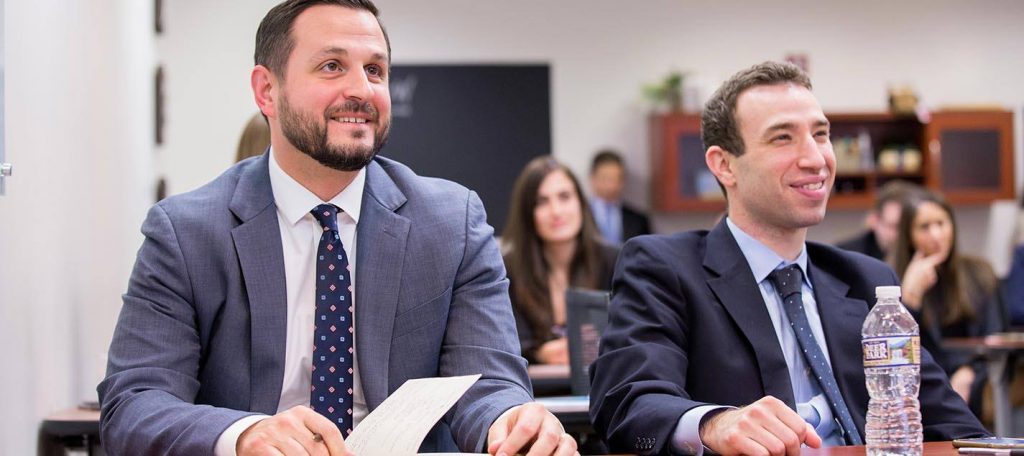 Types of Bus Accident Cases We Handle
Several different kinds of buses can be found on Virginia's roadways. Many different companies operate these bus services. Some of the major bus service providers in Virginia include:
Abbott Charter & Tours
Aries Charter Transportation, Inc.
Arlington County Commuter Services (ACCS)
Arlington Transit
Bay Transit
Blacksburg Transit (BT)
Blackstone Area Bus System (BABS)
Bristol Virginia Transit (BVT)
Brooks Transit Commuter Service
Charlottesville Area Transit (CAT)
Circuit Rider
Crystal Gateways
Dafre Airport Shuttle Service
Danville Mass Transit
DASH
Dominion Charter
Fairfax Connector (FC)
Farmville Area Bus
Fastran
Four County Transit
Fredericksburg Regional Transit (FRED)
Georgetown University Transportation Shuttle
Graham Transit
Greater Lynchburg Transit Company
Greater Richmond Transit Company (GRTC) Transit System
Greene County Transit, Inc.
Greyhound
Hampton Roads Public Transportation Alliance (HRPTA)
Harrisonburg Transit
James River Transportation
JAUNT, Inc.
Megabus
Mountain Empire Older Citizens (MEOC) Transit
Mountain Lynx Transit
National Coach Works of Virginia
Newton's Bus Service
Old Dominion University Campus Shuttle
OmniRide
Petersburg Area Transit
Potomac and Rappahannock Transportation Commission (PRTC)
Potomac Mills Outlet Shopping Shuttle
Pulaski Area Transit
Quick's Bus Company
RADAR
STAR Transit (ST)
Tiger Bus
Transportation Association of Greater Springfield
Tysons Transportation Management Association (TTMA)
Valley Connector
Venture Tours
Virginia Coach Company
Virginia Regional Transit
Washington Metropolitan Area Transit Authority (WMATA)
Williamsburg Area Transit Authority
WinTran
Bus accidents can be incredibly complicated, and larger crashes can often trigger federal investigations. Such investigations may even reveal that multiple parties bear liability in some bus accident cases. Various parties that may be liable in a bus crash include the bus driver, bus company, maintenance company, bus part manufacturer, or the drivers of other vehicles involved in the accident.
Frequently Asked Questions
After a bus crash, always be sure to get medical care right away. You always want to go to a hospital so that you can receive proper treatment for any injuries, especially those you may not even be aware you have suffered. If you are able, try to take as many photographs as you can of your crash scene. Take pictures from different angles and distances. Also, ask any individuals who saw the accident for their names and phone numbers, and see if a friend, family member, or co-worker can do this for you if you cannot do it yourself. Finally, do not speak to an insurance company until you have legal representation.
A common carrier is typically a person or entity whose services in transporting goods or people are provided under regulatory authority. Common carriers are strictly liable for the goods or people they carry, but certain exceptions exist for cases involving defective goods, acts of nature, acts of "public enemies," or shipper negligence. Virginia Code § 8.01-61 defines a common carrier as including "the receivers or other persons or corporations charged with the duty of the management or operation of the business of a common carrier by railroad." The term does not include persons, firms, or corporations owning or operating railroads when the railroads are primarily used as incidental to the operation of sawmills, as well as coal, gypsum, or iron mines. It also does not apply to any railroad owned or operated by any county.
Most bus crash claims are ultimately resolved through settlements, as insurance companies are reluctant to pay the costs associated with taking a case to trial. If a lawsuit is filed and a case goes to court, an attorney who proves a victim's case by a preponderance of evidence can be awarded compensatory damages. Compensatory damages are usually a combination of economic damages and noneconomic damages. Economic damages are the tangible losses a person has incurred or will incur, like medical bills, lost wages, and property damage. Noneconomic damages, on the other hand, are far more subjective and cannot be easily quantified, such as pain and suffering, loss of consortium, and disfigurement.
Bus Accident Statistics
According to the Virginia Department of Motor Vehicles (DMV), there were 539 bus crashes in the state in 2017, which totaled 0.4 percent of all traffic accidents. Two of the accidents were classified as fatal crashes, but none of the fatalities were bus occupants. That year there were also 215 bus accidents classified as injury crashes and 322 property damage crashes. The 272 bus occupants injured included 91 injured drivers and 181 injured passengers, seven drivers and five passengers of whom were seriously injured.
The DMV also reported that:
31 crashes (5.7 percent) involved drivers following too closely
22 (4.0 percent) involved failure to yield
20 (3.7 percent) involved an improper turn
19 (3.5 percent) involved an improper lane change
12 (2.2 percent) involved improper backing up.
As it relates to school bus accidents, the DMV reported that there were 586 school bus crashes in the state in 2017 or 0.5 percent of all traffic crashes. Three of the accidents were classified as fatal crashes, but none of the fatalities were bus occupants.
Contact a Bus Accident Attorney in Virginia
If you or a loved one sustained serious injuries in a bus accident in Virginia, be sure that the negligent party is held accountable. Bus crashes can be incredibly complex cases, therefore it is crucial to have an experienced lawyer on your side. There is a reason why so many people in Virginia have turned to CHASENBOSCOLO for help when it matters most. We understand how bus accident cases are won, and we are ready to put our experience to work for you.
CHASENBOSCOLO can fight to make sure you recover all of the compensation you are entitled to. Call (703) 538-1138 or contact us online today to receive a completely free consultation.