There is so much to enjoy about the Columbia, Maryland area. On a grand scale, the city is connected to massive hubs of activity, arts, culture, and politics. Your weekends can be trips to our nation's capital buildings, visits to the Smithsonian, tours of the Library of Congress. In addition to these historic institutions, the D.C. area is teeming with new restaurants, museums, festivals, celebrations, markets, and activities. There are endless things to do.
And just to the Northeast is Baltimore — home to incredible music, the best crab cakes in the country, and waterfront fun.
Apart from the proximity of Columbia, MD to D.C. and Baltimore, the town itself is a wonderful place to live. There is a high level of investment in the community, in sustainability, in education, and in green spaces. Lake Elkhorn and Lake Kittamaqundi provide calming spaces to exercise, have picnics, and relax. Columbia is also home to several craft breweries. Weekends in Columbia are the ideal time to have a drink, relax, and enjoy time with friends, family, and nature.
As lovely as Columbia is, it is possible, just like any place, for accidents to happen. And when they do, you need someone to fight for you. If you need legal assistance after a vehicle accident, a dog bite, or use of a defective product, call CHASENBOSCOLO. You may be eligible for compensation.
We have served the Columbia community since 1986 and are ready to help you and your loved ones get back to enjoying life in our beautiful city. If you've been injured through no fault of your own, call us at (301) 220-0050 now for a free consultation.
Who Are We?
The team at CHASENBOSCOLO is a talented and experienced group of personal injury lawyers operating in the Columbia, MD, area. We have a reputation of success, compassion, and tenacity. We have fought and won millions of dollars in compensation for our clients. We have been recognized by Super Lawyers, The Washington Post, and our peers for distinguished service to our clients.
Why Choose Us?
We understand that when something difficult happens — be it a dog bite, a car accident, a defective product that injures your health, or even a case of abuse — you have several law firms to choose from. However, not all law firms are the same. CHASENBOSCOLO is founded on compassion, excellence, and fairness.
CHASENBOSCOLO's motto is "Lawyers that Care." To us, that means putting people first.  We understand that you have been through a traumatic experience, so our entire team leads with kindness. We are here to answer your questions, assure you, and guide you through the entire legal process step-by-step. Once you step foot into our office, you are a member of our family. We will help you through the upcoming legal battle. We will support you through any difficulties you face. And, we will protect you from those who don't want to get you money for your pain and suffering.
We will fight hard to get you the compensation you deserve, so you can get back to enjoying life with your family.
CHASENBOSCOLO also has a No Fee Guarantee. What does that mean? Well, our job is to get you compensation when you or a loved one is unjustly injured. But what happens if we fail to get you compensation? We think it's unfair to ask you to pay for our services when you aren't compensated for your losses.  So, if we fail to get you compensation, you don't pay a cent for our legal services.
Finally, you should choose us because of our skill, expertise, and experience. While it's rare that a compensation claim goes to trial, our team knows it's important to completely prepare for that possibility. We will prepare all the materials and build a strong case so you can get the money you need.
Types of Cases We Handle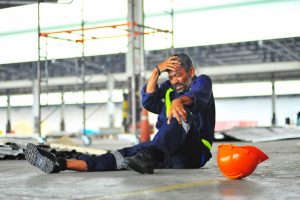 We can help you with just about every personal injury inquiry there is. Our team is vast and has a depth of experience. Here are just some of our practice areas.
Call Us Today
If you live in the Columbia, MD area and have been injured because of someone else's actions, call CHASENBOSCOLO at (301) 220-0050. As personal injury lawyers, we can help you with anything from a bike or car accident to a workers' compensation claim. Our compassionate team is ready to listen and prepared to fight for you. We are here to secure the compensation you need to help you get back on your feet and get back to living the life you deserve. Your first consultation is free.