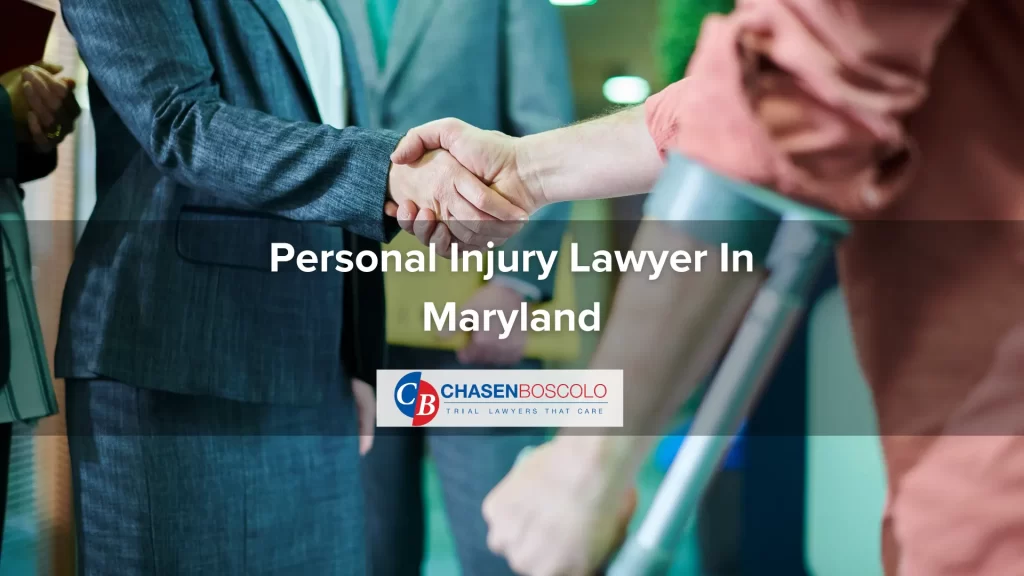 Injured clients who visit CHASENBOSCOLO at our many locations are broken, angry, and tired of fighting. They're ready to put their injury behind them, but it's hard when they've been wronged by an individual, municipality, or corporation, and nobody seems to care. Families of victims who've passed away feel just as lost and empty, yet they find themselves distracted by insurers interested in protecting their bottom line.
For over 30 years, we've developed an extraordinary record as personal injury litigators, and we will stop at nothing to make sure victims of negligent accidents have an active voice in the courtroom. Our Maryland personal injury lawyers are advocates who are experts in helping victims negotiate fair settlements for the pain, suffering, medical bills, and loss of wages associated with their accident.
Need immediate assistance with your injury case? Call (301) 220-0050 today or contact us online, and let's fight the good fight together.
Why Do I Need a Lawyer?
If you're wondering whether you'll need a personal injury lawyer to handle your claim, here are common reasons why other injured accident victims have hired us over the years:
Insurers deal with accidents every day. Lawyers deal with insurers each day. Accident victims have little exposure to either, making their experience much less valuable in court than an attorney who understands the tactics of the adjuster, insurance company, and their counsel.
Unhappy with the insurer's initial settlement offer? Without an attorney on your side, the next offer won't be much higher.
Did you know you're able to collect compensation for personal items of value damaged in the accident? Your watch, laptop computer, diamond tennis bracelet, and family heirlooms can all be added to your claim. Compensation potential is everywhere in your accident; an attorney knows what to look for.
Miss one piece of crucial evidence and your claim may be tossed out by the presiding judge. An attorney will include all information, photos, statements, reports, medical records, video, and anything else necessary to prove you're entitled to compensation.
Filing a personal injury case with the court requires precision and even greater attention to detail to argue before a jury. Without a lawyer, you could miss filing deadlines you never knew existed.
Why Choose CHASENBOSCOLO?
If you're like many injured persons, compensation is the primary goal of filing an accident claim. To position your case to win, you need a strong courtroom presence that won't quit. CHASENBOSCOLO offers superior litigation of accident claims in Maryland, Virginia, and Washington D.C., giving each client 110 percent of our effort when negotiating with insurers to settle claims fairly.
We are committed to getting the justice and full compensation that our clients deserve. When you work with us, you'll have a team that will:
Manage your case professionally and with transparency
Calculate and record all economic and noneconomic losses
Ensure that all court documents, insurance claims, and other paperwork are filed correctly
Question eyewitnesses and collect critical pieces of evidence related to your accident
Represent your interests during negotiations with insurance companies or other parties
Advise you on the merits of a settlement offer
Take your case to trial if talks fail
Our commitment to getting you the compensation you are owed is matched only by the unwavering support we provide after you've given us your case. That's the CHASENBOSCOLO way.
What You Should Know About Personal Injury Claims
CHASENBOSCOLO takes pride in helping injured folks understand their injuries, learn the laws which are there to help them take action, and what myths may exist in personal injury law that swirl around the internet.
Injuries are more than car accidents. While vehicle accidents are the most common types of personal injury claims, many other accidents are included in personal injury law. For example, slip and falls are becoming as dangerous as car accidents. If you're contemplating hiring legal assistance, know that personal injury firms go beyond auto wrecks.
Insurers aren't broke, though they'll have you believe otherwise. A phrase you'll hear in many financial circles is "mitigating losses." Your accident means the premiums you paid over five, ten, or 20 years are coming right back to you (and then some), making you a liability instead of an asset to an insurance company. No insurer wants to have liabilities, so they attempt to mitigate their losses by offering you a small settlement.
Personal injuries are almost always contingency fee cases. If an attorney offers to take your injury case for a sizable retainer fee, you should reconsider. Compensation is structured with an attorney's work bundled into your settlement.
Damages sustained to your love life may be considered in your claim. If you and your spouse shared a deep passion for each other, but your accident put that passion in jeopardy or eliminated it completely, that loss can be added to your claim since it's a benefit of marriage you may never experience again.
The first tort claim dates back to the mid-1580s. Payment was demanded by members of one clan in the form of goods or money for wrongdoings committed by another clan.
You could file a civil action if you were injured during another's criminal activity. This is known as an intentional tort, meaning a personal injury was sustained during another's commission of a crime. Hit-and-run accidents and vehicular manslaughter are prime examples.
Cases We Handle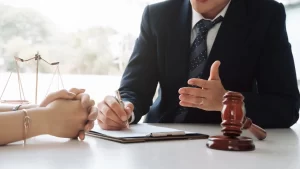 CHASENBOSCOLO has recovered hundreds of millions of dollars for thousands of clients over the past thirty years. We have extensive experience helping people recover full and fair compensation through cases involving:
If you've been hurt due to someone else's negligence, you deserve more than just an apology. With an experienced attorney on your side, you could recover the full and fair compensation that will help you pay your medical expenses and rebuild your life.
Frequently Asked Questions
In Maryland, injured persons have three years from the accident date to file their claim. Any claims filed after the statute of limitations expire will not be heard by the court.
Yes, we are available to discuss personal injury matters around the clock, and with four convenient locations to serve you, we're able to serve your injury needs across Virginia, Washington D.C., and Maryland.
The insurance company representative is not on your side; they are out to protect their bottom line. Typically, they try to get injured victims to settle for far less than they are entitled.
When you turn to CHASENBOSCOLO, you'll get a law firm with three decades of experience helping injured victims get the justice they deserve. You'll get this qualified legal representation at no up-front cost. We work on a contingency fee basis, which means that if we don't win your case, you won't owe us anything.
Contact CHASENBOSCOLO for help
We want accident victims to know they can bring their cases to us, and we'll treat them like family, not a case file number. For over three decades, we've represented thousands of accident victims in Maryland.  Our goal is not only getting you the compensation you deserve but helping you get back to normal.
To schedule a free consultation with our Maryland injury attorneys, contact CHASENBOSCOLO at (301) 220-0050 or reach out to us online today.
Our Maryland Office Locations
CHASENBOSCOLO
3010 Crain Highway
Suite 301
Waldorf, Maryland 20601
Toll Free: (301) 220-0050
Local: (301) 645-1155
Fax: (301) 645-5260

Get Directions
CHASENBOSCOLO
7852 Walker Drive
Suite 300
Greenbelt, Maryland 20770
Toll Free: (301) 220-0050
Local: (301) 220-0050
Fax: (301) 474-1230

Get Directions
</>
CHASENBOSCOLO
12 West Montgomery Street
Suite 206
Baltimore, Maryland 21230
Local: (855) 260-1658
Fax: (301) 474-1230

Get Directions