Virginia Wrongful Death Attorneys
The sudden loss of loved ones is tragic enough for families who relied on the love, strength, and support of the individual gone too soon. When that loss was caused by another's reckless actions, tragedy turns families upside down with few answers to the multitude of questions the loved one's loss created. Who will care for the decedent's minor children? How can a homemaking spouse afford thousands in monthly bills with no time to find work?
At CHASENBOSCOLO, our lawyers have worked with families who are ready to fight for justice. Each family's loved one is special to them, and each case we litigate is special to us. We built our practice with the promise that our clients' needs come before our own, which is what families need during times of tragedy.
The person, company, or group that caused your loved one to lose their life should be forced to pay for what they've done. You have the right to take legal action to get a measure of justice on behalf of the person you lost. Our team of Virginia wrongful death lawyers is here to help you get that justice, so schedule your consultation today by phoning (703) 538-1138 today, or by reaching out to us online. Consultations are free of charge.
What Makes ChasenBoscolo Different From Other Law Firms?
What is Considered Wrongful Death?
Virginia Code section 8.01-50 defines wrongful death as the default, wrongful action or neglect of an individual, company, ship or vessel operator. It's a legal action that is triggered when an individual exercises reckless judgment in a situation where others would act more sensibly. Not all deaths are "wrongful"; the component of the law that must be present in wrongful death is negligence.
Examples of wrongful death under Virginia statute include:
Hotel owner's lack of proper maintenance causes a guest to get electrocuted;
Truck driver's reckless operation of an 18-wheeler causes the death of a passenger vehicle driver on impact;
Motorcyclist gets plowed into by a speeding vehicle, causing their bike to flip and eject the rider;
Poorly constructed fall protection causes a worker who is welding at a high elevation to lose their balance and fall twenty stories to their death;
City bus slams into a bicyclist, ejecting them from their bike and causing fatal head injuries; and
Pedestrian gets crushed while walking in an unmarked construction zone, killing them instantly.
These and other deaths are common in Virginia when an individual loses focus of what's essential: another's well-being.
Why You Should Hire a Wrongful Death Lawyer
Proof is the common denominator in all successfully litigated wrongful death claims. Without it, victims' families may never get compensated for losses the negligent act caused. Acquiring proof takes knowledge of accident scenes; it's possible for victims' families to leave evidence behind without knowing it should they choose to proceed without an attorney.
What to Do After a Wrongful Death Accident
Steps taken if someone close to you loses their life could determine the outcome of your wrongful death claim. Therefore, it's imperative to take these steps before contacting an attorney:
Unless you witnessed your loved one's tragic accident, you'd more than likely find out from law enforcement, a close friend or the premises owner themselves if emergency contact information is known.
After discovering your loved one's accident caused their demise, make every attempt to get down to the scene; this step is nullified if you're already there.
Take as many photographs as possible. Fill your smartphone up if necessary. Make sure each one clearly shows the accident, witnesses and law enforcement on the scene.
Find any witnesses and identify yourself as the spouse or family member. Ask them if they'd be willing to testify in court to what they saw; if they're unwilling, an attorney may request their presence in court through a subpoena.
Once you've gathered enough information, contact an attorney immediately, or if you're not the representative of the decedent's estate, contact the party who is and instruct them to contact a lawyer. The fresher they get your wrongful death claim, the quicker they can begin preserving key pieces of evidence.
Note every expense incurred moving forward, including funeral costs, final bills of the decedent, psychiatric visits necessary to deal with your loss, personal property that is missing or destroyed, and the wages no longer available due to the death of your loved one.
CHASENBOSCOLO can begin working on your claim immediately after consulting with us. We'll get to the bottom of your loved one's death, what responsibility the negligent party had to care for their safety and do all the footwork necessary to build a solid case against the wrongdoer and their insurer.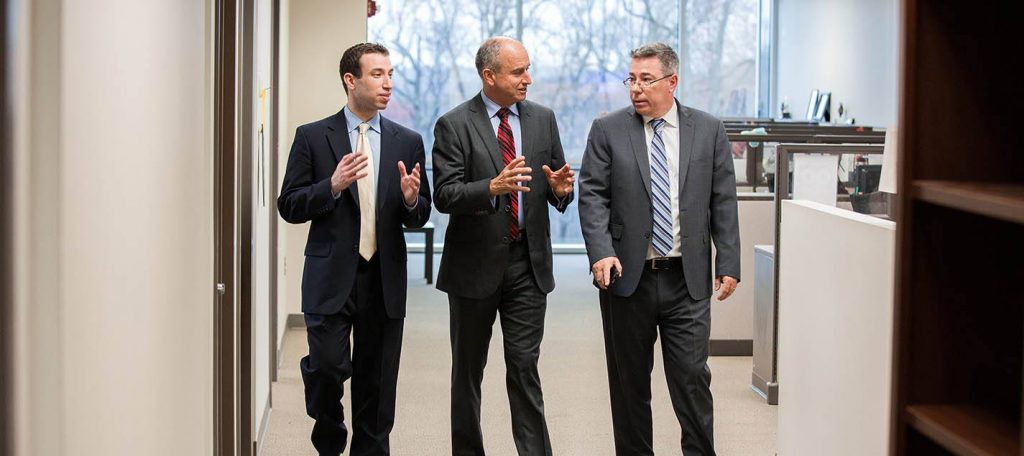 Proving a Wrongful Death Claim in Virginia
Every wrongful death case has four components that must be proven beyond doubt:
A defendant, in whole or in part, caused the death of an individual they owed a duty of care to;
The defendant was liable for the death due to a breach of duty to care for the deceased;
The death caused injury to an estate, loved ones, children, spouses or an individual with an interest in the decedent's company and care; and
The injury sustained imposed damages that would otherwise not exist had the decedent lived.
Evidence collected above will help us build a case at each level, which will help erase any reasonable doubt that your loved one was responsible for their own demise.
5 Things You Need to Win a Wrongful Death Lawsuit
If taken to trial, juries will be instructed to decide on two components of the claim – a guilty party, and damages owed. Judges will give Virginia jurors strict instructions to follow in determining what is prudent if the jury finds the defendant was 100% negligent in the decedent's death.
Compensation for Wrongful Death in Virginia
Claims that are successfully litigated or settled offer monetary relief to grieving families, although no amount of money can replace their loved ones. In computing what surviving loved ones should receive, the following will be taken into account:
Funeral and final burial expenses;
Mental anguish, sorrow, and other pain and suffering;
Loss of decedent's knowledge, companionship, kindly offices, comfort, and society;
Wages lost during the period immediately following their death, and wages they may have earned should they survived their accident and continued working at normal capacity;
All associated medical expenses, including organ donation and expenses if the decedent was clinging to life at the hospital for a brief period; and
Punitive damages, which vary based on what juries deem appropriate given the nature of the death.
Monetary awards will be given to the representative of the decedent's estate and distributed according to their wishes. If the estate itself suffered damages from the wrongful death, separate action might be prudent.
Frequently Asked Questions
If an estate didn't exist, spouses would then file on behalf of the estate. If no spouse existed, the children, then grandchildren, would file. From there, parents, siblings and other family members would file. If nobody else is available, then anyone with an interest in the decedent would be able to file their claim (with proof of relationship or interest) in accordance with Virginia's intestacy laws.
Because Virginia has strict contributory negligence laws, any partial fault may discount the family's right to claim financial losses. Discuss your situation with CHASENBOSCOLO to determine if your case would qualify based on known information.
In Virginia, the estate representative or qualifying individual must file their claim within two (2) years of the decedent's death. This may extend the normal two-year statute if the victim doesn't immediately succumb to their injuries.
Businesses are responsible for patrons who transact in their stores. If your loved one was killed during a robbery in a neighborhood known for criminal activity, and no security was present, you may hold the business responsible for the death
Contact a Virginia Wrongful Death Lawyer Today
On behalf of CHASENBOSCOLO, we'd like to extend our condolences for your tragic loss. There is nothing anyone can do to change the events that led to your loved one's death; however, laws are in place to help grieving families receive compensation for the death that could've been avoided.
For almost three decades, our firm has stood beside grieving families who wanted to hold negligent parties accountable. We have fought for loved ones who were left with financial difficulties due to their spouse's passing. Because of our work ethic, we've settled many claims without exposing families to the court system directly.
Don't let someone's reckless actions go unpunished. Schedule your free consultation with our firm today by calling (703) 538-1138, and let's take the appropriate steps necessary to put this tragedy behind you.