College Park Personal Injury Lawyer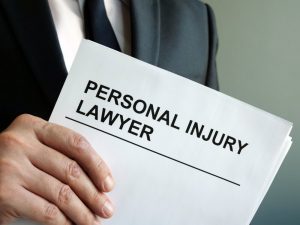 If you have been injured in an accident in College Park, what matters most (after your health) is making sure you receive fair compensation from whoever caused the accident. You may have suffered catastrophic injuries and be dealing with exorbitant medical expenses. If so, you will need compensation to take care of yourself and get the treatment you need. Without the money from an insurance settlement or personal injury lawsuit, you may quickly find yourself in dire straits.
The College Park personal injury lawyers of CHASENBOSCOLO have spent nearly 40 years helping Maryland accident victims find justice. We have handled more than 500 civil jury trials in recent years, and we have recovered more than $750 million in compensation for our clients since our founding.
With more than 100 attorneys and staff members on our team, we have the resources to take on the toughest cases and see that you are fully compensated for your injuries and financial losses. And when you choose us to represent you, you can rest easy knowing you will be treated with respect and courtesy throughout the duration of your case.
We are ready to get to work on your case at your convenience. Call (301) 220-0050 or stop by our contact page for a free case review.
Why You Need a College Park Personal Injury Attorney
Without help from a personal injury lawyer, there is a significant risk that you will not receive all the compensation you need after an accident if you receive any money at all. Here are a few important reasons to hire a College Park personal injury attorney:
Recovering as much compensation as possible – After an accident, the cost of medical care, your lost income, and your lowered earning potential due to your injuries can add up to significant financial losses. You also have to deal with the daily pain from your injuries and the sharp drop in your quality of life. Maryland law gives you the right to pursue compensation for all these losses, and a lawyer can help you recover as much money as possible.
Making things easier for yourself – There is a lot of work involved in a personal injury case, from investigating the accident and documenting your injuries to filing an insurance claim and negotiating a fair settlement. Strictly speaking, you could do all that work yourself, but that is a lot to take on when you have just been seriously injured. Instead, let a lawyer take on that burden so you can focus on your recovery.
Preventing you from making any potentially damaging mistakes – A slight error in your paperwork or some other minor mistake in a personal injury claim can derail your entire case. You cannot afford to make these kinds of mistakes, and an attorney can review all the documents you need to submit to make sure your rights are protected, and no details are overlooked.
Bringing your case to trial – Your personal injury case will most likely end in an insurance settlement, but if it does not, you need to be prepared for trial. Without a lawyer to guide you through the proceedings, you could lose your case and end up with nothing.
What Sets Our College Park Personal Injury Lawyers Apart?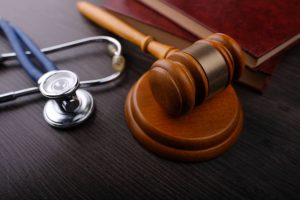 Choosing the right lawyer to represent you in a personal injury case is important, as you will be working closely with them for several months or years. Here are some of the factors that set the College Park personal injury lawyers at CHASENBOSCOLO apart from our peers:
Our clients' interests always come first
We treat you like we would treat members of our own family
We prepare for every case as if it is headed to trial
We are known for our aggressive advocacy
We do not charge our clients any fees unless we get them compensation for their injuries
Personal Injury Cases We Handle in College Park, MD
Our team is equipped to handle many different kinds of personal injury cases in College park, such as:
Common Injuries from Accidents in College Park
A major accident in College Park can cause devastating injuries, such as:
Back and neck injuries
External injuries to the head and face
Scarring and disfigurement
Internal bleeding
Amputated, severed, or crushed limbs
Joint injuries
Broken bones
Potential Compensation in a Personal Injury Case
While your injuries and expenses after an accident may be considerable, a lawyer can help you pursue compensation for many of these losses, including:
Medical bills
Lost wages
Diminished future earnings
Reduced quality of life
Damaged personal property
How Much Does It Cost to Hire a College Park Personal Injury Attorney?
We work on a contingency basis for personal injury cases in College Park. This means that we will cover upfront expenses for your case, and you do not owe us any fees unless we recover compensation for you. Working on a contingency basis allows us to provide high-quality legal representation to anyone who needs it.
Statute of Limitations for Maryland Personal Injury Cases
Most of the time, you have three years after an accident in Maryland to file a personal injury lawsuit against any liable parties. However, the deadline may be much shorter in some cases, such as claims against a government agency. To make sure you are able to recover the money you need after an accident, talk to an attorney right away.
Contact a Personal Injury Lawyer in College Park Now
Do not wait to speak to an attorney after an accident, as the delay could prevent you from recovering the financial resources you need to cover your accident-related expenses.
For a free case review with one of our College Park, MD, personal injury lawyers, call (301) 220-0050 or visit our contact page.