ChasenBoscolo
Personal Injury Lawyers
When Barry Chasen started CHASENBOSCOLO, he was driven by one simple rule: Take Care of the Clients. Since 1986, we have grown our team of trial lawyers, to fight in and out of court to protect our clients. While each case is unique, our mission is consistent: treat each and every client like family, give it our best, and take care of our clients every step of the way.
When you are hurt because someone failed to act responsibly, the results are life changing. The financial worries caused by medical expenses and lost income is just the starting point. The resulting physical and emotional limitations can permanently change your life. For this, you deserve more than an apology. Our state and federal laws give you the right to hold whoever behaved irresponsibly accountable. We cannot undo what happened or punish anyone. However, the law allows us to pursue money as compensation for your damages. Insurance companies do not value your health and well being as much as you do. Normally, the initial offer is an embarrassment and a gross misrepresentation of your damages. To obtain what is right – fair compensation – you need serious, strong lawyers who are willing to fight insurance companies in court. In the last 5 years alone, the injury lawyers at CHASENBOSCOLO have fought insurance companies in court over 500 times.
When fighting to hold the wrongdoer and their insurance company accountable, we treat each of our clients the way we would treat a friend or family member. Some clients want or need to settle – the choice to fight in court in the form of a jury trial is always our clients' choice.
Our hard earned reputation as trial lawyers who are not afraid to fight insurance companies, in court, allows us to obtain the best possible result. In fact since 1986 we have recovered over $750 million dollars on behalf of our clients.
Every client's case is different. It is important to talk to a lawyer who can accomplish your goals. We offer a no-fee guarantee and our initial consultation is always no-cost.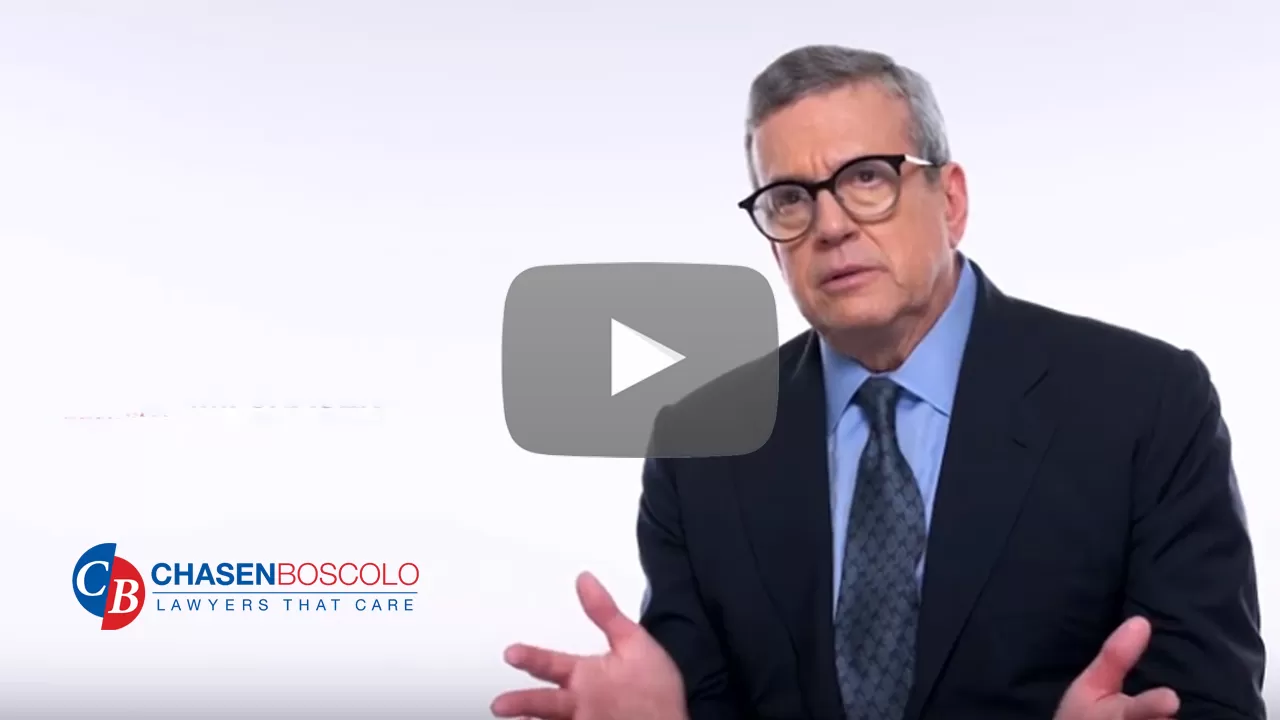 Our team of aggressive trial attorneys is committed to protecting those who have been hurt in Maryland, Virginia, and Washington, D.C. We have the experience and skill you need on your side, and our team gets results.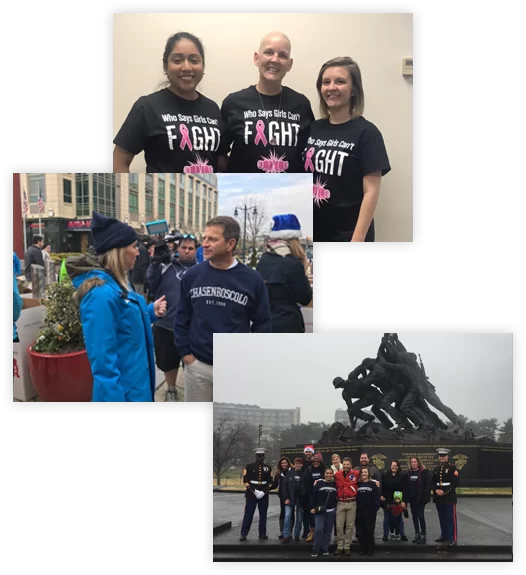 Committed to
Giving Back
Our team doesn't just practice law. We are members of the community, just like you. As your friends and neighbors, we feel it is essential that we give back to the community that has given our families and us so much. CHASENBOSCOLO has a long history of community involvement, and we've donated thousands of dollars and countless hours to local charities and initiatives.
We are proud to share our resources and time with charitable initiatives, as well as provide professional mentoring opportunities in our community. We are proud of the work that we've done, and we remain committed to giving back to the communities we serve.
Maximizing Your Financial Recovery
Our mission and #1 priority at CHASENBOSCOLO is to take care of our clients. When you hire us – our goal is to help you make a full recovery and to obtain the best possible result. Our reputation as trial lawyers who are not afraid to try your case in a court of law is reflected in the $750 Million that we have recovered in the past 30+ years. This allows us to level the playing field against the biggest insurance companies and corporations on the planet.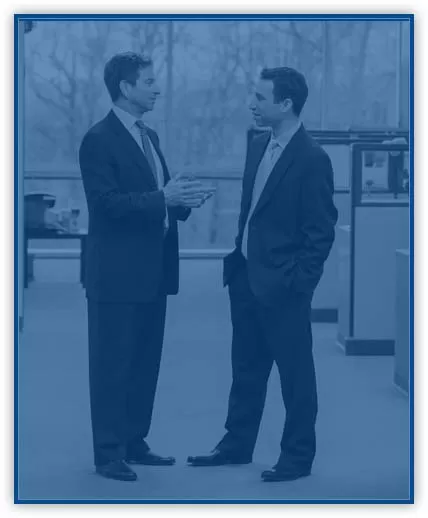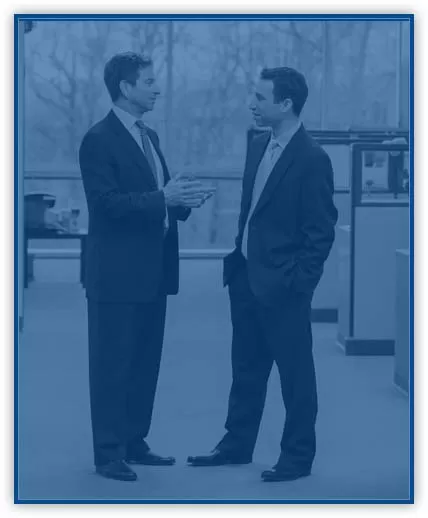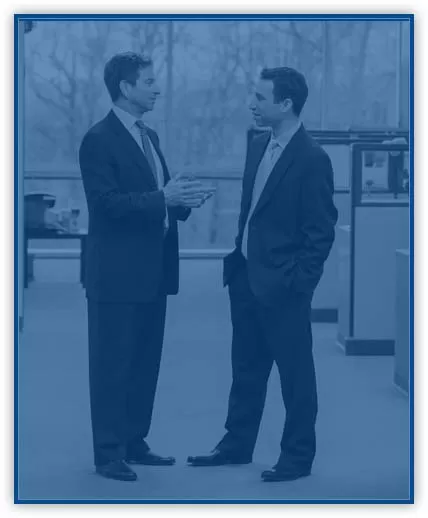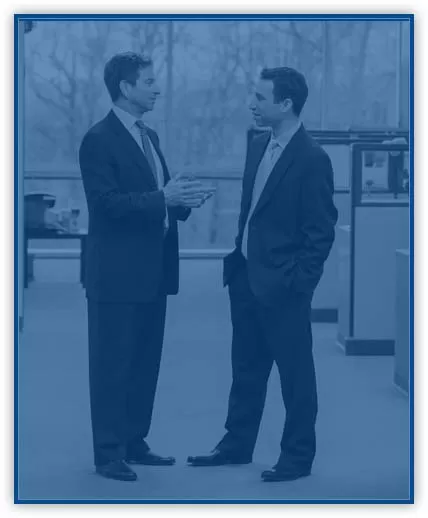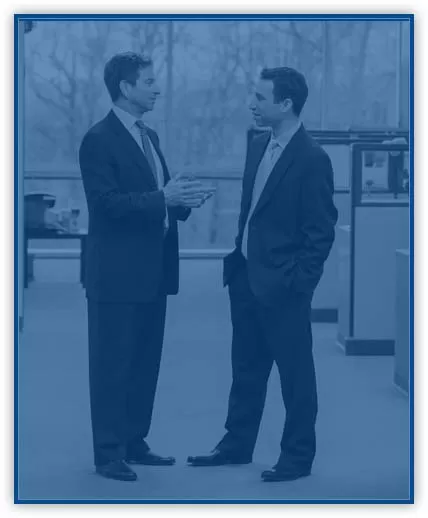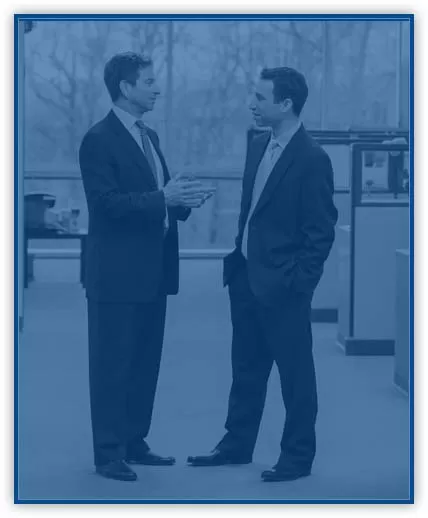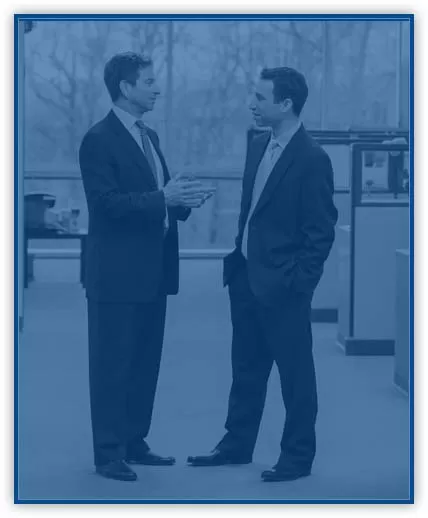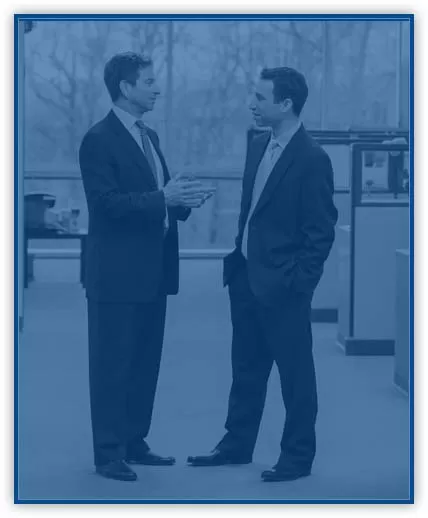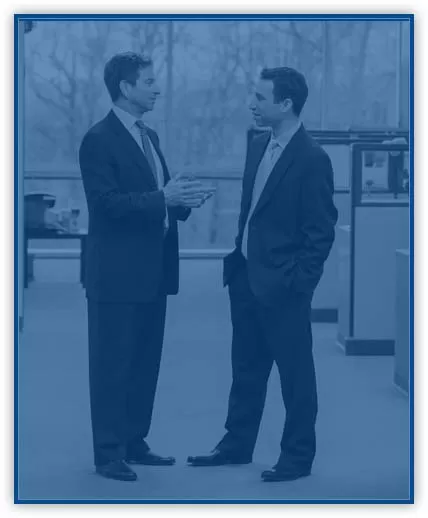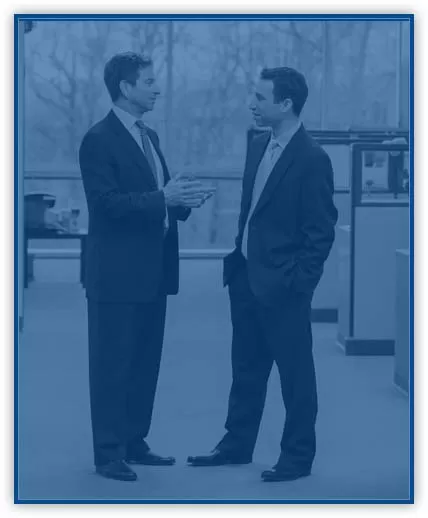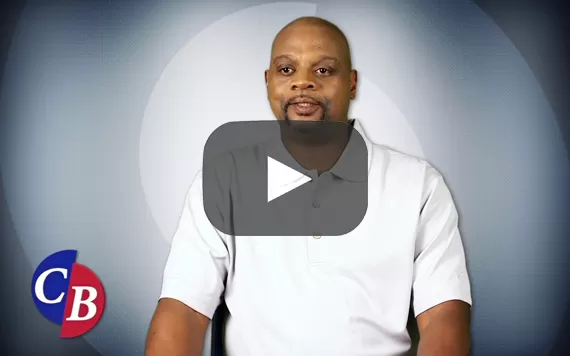 Excellent staff – incredibly helpful! Truly lawyers that care!
- James Preville
Ben took my case when I was desperate and lost. He worked tirelessly to get me worker's comp in DC for a chemical long term injury I suffered at work. He succeeded where other lawyers just gave up. He got the DC Worker's Comp to agree I was permanently partially disabled in 2004. Without his […]
- Susan
Mr. Teodori – I'm so thankful you took the time to review my case and give me sound advise. This extension of kindness and thoughtfulness is what separates good legal firms from the GREAT ones. You guys are awesome.
- Myrna G.
I will never forget how ChasenBoscolo took care of my mom, my sister's estate and me from beginning to end. From what I recollect, you guys were like extended family—always calling, keeping in touch and being genuine and sincere. It's great to see that you guys are still around today, taking care of your clients […]
- Jamikia X.
My experience with ChasenBoscolo has been excellent. They call me to see how it am doing and to give me an update on my case.
- Geraldine Campbell
I have faith that my workman's comp case will be handled affect by my lawyer
- John Taylor
I was treated like I was the only customer they head
- Gloria Johnson
Experienced, professional, and personable attorneys who genuinely care about each client
- Melody Miles Haynes
Very knowledgeable and cares deeply about everyone they work with. Highly recommend!
- Jonathan April
Very nice lawyer
- Clara Richardson
The best app ever!!
- Michael Snape
They were friendly and went the extra mile for my case.My attorney Dave is the best!
- Sharon Bradshaw
Very helpful and friendly while moving forward.
- Christi Chilcote
I was there to pick up some exhibits from an attorney.
- Roxanne G
Exceptional,Tremendous, Remarkable…I could not ask for a better attorney and case manager, when I have questions or concerns my attorney David and my case manager Xenia is always available either through email or the office line or their personal cell. Thank you ChasenBoscolo..
- Deneen Hall
Featured Practice Areas
Don't let someone else's negligence cost you everything. Turn to a team of injury attorneys who will make sure that you get the full compensation that you are owed.
We practice injury law because we want to help those who have been hurt and are suffering through no fault of their own. We seek answers and justice for our clients, and we will not rest until we secure the highest possible recovery. Some of the most common types of cases we handle include:
Accidents in the D.C. Area
Accidents happen every day across the United States. According to the U.S. Centers for Disease Control and Prevention (CDC) , 131.3 million people visit emergency rooms yearly. Thirty-eight million of those visits are injury-related. That means out of every 100 Americans, more than 40 will have to seek emergency medical treatment at some point in a given year.
While some injury accidents are unavoidable, far too many could be prevented with proper care or reasonable precautions. When you get hurt due to the recklessness or carelessness of another individual or party, you have the right to demand answers and justice. We, as a society, have a duty to behave responsibly and protect others from harm, and if someone fails to uphold that duty, they should be accountable for the harm they cause others.
Accidents caused by negligence are unfortunately common in Maryland, Virginia, and Washington D.C., some facts about injury accidents include:
Accidental Deaths in Va in 2021
Car Crashes in Va in 2021
Pedestrian Crashes in Va in 2021
Alcohol-related crashes in Va 2021
Traffic Fatalities in DC in 2020
Traffic Fatalities in DC in 2021
Traffic Fatalities in DC in 2022
Accidental Deaths in MD in 2021
Car Crash Fatalities in MD in 2022
Pedestrian Crashes in MD in 2022
Impaired driving fatalities in MD in 2022
Our experienced injury attorneys will put our experience and skill to work for you, and we'll work to get you and your family the compensation that you deserve.
When You've Been Hurt, We Can Help
When you work with CHASENBOSCOLO, you can rest assured that our team of trial attorneys will do everything in our power to hold the responsible parties accountable for their actions. We will not rest until we get you the full and fair compensation that you are owed. It is not fair that you had to suffer due to someone else's actions or failure to act, and we will be there to balance the scales and get justice.
Why have thousands of people across Maryland, Virginia, and Washington D.C. chosen CHASENBOSCOLO to represent them? We believe that it is our commitment to:
Courtesy
Communication
Dedication
Worried about how you'll afford an attorney? Don't be. With our No Fee Guarantee, you can get the quality legal representation that your case deserves, at no upfront cost. A consultation with an experienced attorney is always free, and we won't charge you anything until we win your case. That's how confident we are in our ability to win for you, and that's our commitment to those who have been hurt. You should be allowed to focus on what matters: recovering from your injuries and spending time with your loved ones. Let us handle the legal legwork on your behalf.
Frequently Asked Questions
The statute of limitations to file an injury claim is established by the state, so it can vary depending on where your injuries occurred. In Maryland and Washington, D.C., victims have three years from the date of the injury to either settle their claim or file a lawsuit. In Virginia, victims have two years to either settle their claim or file a lawsuit. However there are many legal subtleties – so it is important to consult a lawyer to understand the applicable statute of limitation for your individual case.
In general, you should contact an attorney as soon as you can after an accident to make sure that you are not taking actions that the insurance company will later use against you. Your lawyer will explain your rights and legal options, handle tricky discussions and negotiations with insurers. Since the attorney's fee is contingent upon a successful recovery, you won't pay any more hiring an attorney today versus hiring one 12 months from now. As a result, you're much better off-hiring a lawyer sooner, rather than later.
At ChasenBoscolo we offer a free initial consultation so there should be no hesitation to talk with a lawyer to find out if you have a case. And since the attorney's fee is contingent upon a successful recovery, you won't pay any more hiring an attorney today versus hiring one 12 months from now. As a result, you're much better off hiring a lawyer sooner, rather than later.