Virginia Soft Tissue Injury Auto Accident Attorneys
Have you been dealing with the pain of a soft tissue injury or multiple soft tissue injuries after being involved in an auto accident with a negligent driver? If you were injured in an auto accident that wasn't your fault, contact the Virginia auto accident attorneys of CHASENBOSCOLO now. You may be entitled to compensation.
Since 1986, CHASENBOSCOLO has been holding negligent drivers accountable for their actions that led to our clients' serious injuries. We've helped injured people obtain millions of dollars in settlements and awards to recover their losses.
After being injured in an auto accident, you can incur significant costs for the medical treatment you need. You can also suffer from psychological and emotional injuries because of the traumatic event you experienced. These losses shouldn't go unaccounted for, and you shouldn't bear the financial brunt of them if the accident wasn't your fault.
CHASENBOSCOLO can help you seek the justice you deserve. Schedule a free initial consultation with our personal injury attorneys to discuss your options for pursuing compensation for your accident-related soft tissue injuries. Call us today at (703) 538-1138 or contact us online.
What Is a Soft Tissue Injury?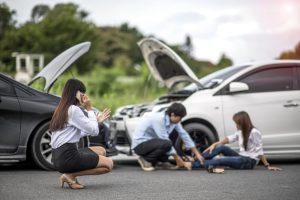 Soft tissue injuries are injuries to your muscles, ligaments, and tendons. Several types of injuries fall into this category. The following are common soft tissue injuries:
Muscle strains – damage to the tendons, which are between bones and muscles
Muscle sprains – damage to the ligaments, which is the tissue surrounding your joints to connect your bones
Tendonitis – inflammation of the flexible band of tissue connecting bones and muscles
Bursitis – the bursa is a sac of fluid that makes a cushion between tendons or muscles and bones. When it's inflamed, it's called bursitis.
Lacerations – cuts that go into the layers of tissue below the surface of the skin
Contusions – bruises of the muscles that can cause hematomas (a collection of blood)
Treatment for a Soft Tissue Injury and Recovery
Treating a muscle strain or sprain may be as simple as using home remedies to manage any painful or uncomfortable symptoms and to help the injury heal itself. The same is typically true for abrasions and contusions.
More serious muscle strains and sprains may require you to wear a cast, use mobility devices like crutches, or even have surgery.
Likewise, while you may be able to treat minor lacerations using accessible remedies at home, deep or large lacerations will likely require immediate medical attention. The primary goals of treating serious lacerations are to stop the bleeding and to prevent infection.
Why CHASENBOSCOLO Should Help You with Your Accident Case
The auto accident attorneys of CHASENBOSCOLO have decades of experience representing those who have been injured in auto accidents, both in personal injury claims and personal injury lawsuits. Not only are our attorneys the top accident attorneys in the D.C.-metro area, but we also have an entire legal support staff, so you'll know that your case is getting the attention it deserves from beginning to end.
CHASENBOSCOLO isn't in the business of taking on as many cases as we can for the monetary benefit. We care about each and every one of our clients. With highly skilled attorneys who have more than a century of experience combined, when you hire CHASENBOSCOLO, you aren't just getting one attorney to help with your case. You'll get the collaborative efforts of multiple beyond-qualified auto accident attorneys who will work hard to reach a successful outcome in your case.
Through tenacity and grit, CHASENBOSCOLO has helped our clients obtain over $750 million in compensation that they deserved for their injuries. Several of our many successful personal injury cases include:
A $2.5 million settlement for our client who was seriously injured in a high-impact collision where a negligent driver crashed into the back of his work vehicle
A $1 million award by a jury (following a low settlement offer by the insurance company) for our client who sustained serious back and psychological injuries in a head-on collision
A $750,000 settlement for our client who sustained serious neck injuries in a rear-end accident while waiting at a stoplight
We can never make any promises to any client about the outcome of their case. No attorney can because the outcome of every case is based on the facts that are specific to that case. You can, however, count on the auto accident attorneys at CHASENBOSCOLO not to back down from a fight with the insurance companies or negligent individuals to get you the justice you deserve.
Additionally, we don't aim to upend your already strained finances as a result of your injuries. You shouldn't have to delay or deny your right to pursue compensation for your injuries because you're worried about affording our legal services. We represent our clients based on our No Fee Guarantee. We'll be paid for our hard work on your case when we win compensation for you. You don't have to stress about paying any upfront fees for our services; instead, you can continue to focus on your recovery.
Compensation for Soft Tissue Injuries
You could be entitled to compensation for the following financial and mental/emotional losses: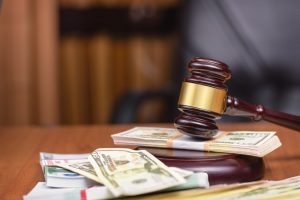 Cost of medical treatment
Lost wages and income
Loss of future earnings
Property damage
Mental anguish
Loss of enjoyment of life
Pain and suffering
Loss of quality of life
You could also be awarded punitive damages in court, but these are awarded in rare cases. You would have to prove that the party responsible for your injuries was particularly negligent in their actions.
Contact Us Immediately
If you're dealing with the pain of your soft tissue injuries after being hurt in an auto accident that was someone else's fault, the auto accident attorneys of CHASENBOSCOLO can help you pursue compensation for your injuries. With our over 35 years of experience, we'll work hard to get you the compensation you deserve.
Call us today at (703) 538-1138 or contact us through our online form to schedule a free initial consultation.