Mar 01, 2022 | CHASENBOSCOLO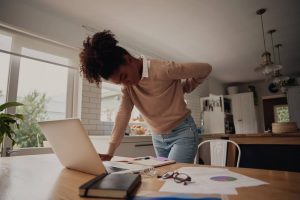 When you were injured in an accident that was someone else's fault, you can pursue compensation for your injuries to hold them accountable. The harm they caused comes with a great cost. You need to obtain medical treatment for your injuries, and you need time to recover. This can lead to an absence from work and, in turn, a decrease in your usual income. The physical pain of your injuries can be overwhelming, and the strength you've had to muster just to face your recovery every day can't be overstated. The overall effect your injuries have had on you emotionally and mentally is just as much of a loss as the direct financial costs of your medical care.
You could be compensated for your pain and suffering. To strengthen your claim or lawsuit and your chances of obtaining the full compensation you deserve, you need to show the extent of your pain and suffering. There are several ways of documenting your pain and suffering and, with the guidance of a personal injury attorney, you can help ensure you're doing everything you can to support your personal injury claim and/or lawsuit.
Proving Your Pain and Suffering
To be compensated for your injuries, you have to prove that your injuries were caused by the negligent actions of another party. You also have to prove that their actions caused you to suffer actual harm. Many of the ways that you can show you've suffered physical harm can serve to show that you've endured emotional pain and suffering, as well.
Seek Help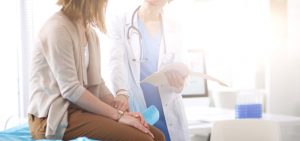 It likely goes without saying that if you've been injured, you should receive immediate medical attention. Your recovery from your injuries depends on your receiving the medical treatment you need. Additionally, being treated for your injuries will serve as central evidence in your personal injury claim or lawsuit.
When you're treated in a hospital or other medical setting, the medical professionals who care for you create a detailed record of your symptoms, their examination and subsequent diagnosis of your injuries, the extent of your injuries, and the treatment they provided. Your medical record will also detail any continued treatment, including referrals to specialty doctors that they prescribe for your recovery.
Your medical record will support your lawsuit or claim because it will show that you were injured and the severity of your injuries. The treatment you received can help support the extent of your pain and suffering. For example, someone injured in an accident who underwent multiple life-saving surgeries clearly experienced pain and suffering as a result of their injuries.
If your pain and suffering are causing you significant mental and emotional symptoms, you should also seek psychiatric care. This may help you begin to feel better, and you can get treatment for any accident-related mental disorders you may be suffering from. The documentation of your psychiatric treatment will also support your claim or lawsuit seeking compensation for your pain and suffering.
Document Your Day
The pain and suffering that you're dealing with every day can be emotionally taxing. Putting your thoughts and feelings on paper can be healing. It can also help your claim or lawsuit. If you keep a journal, you can show written proof of the pain and suffering you've dealt with day in and day out.
Each day, you should journal your physical symptoms, how you're feeling mentally and emotionally, and how your injuries (physical and mental) are affecting your ability to live your life as you normally would. You can also detail any doctors' appointments you attend, what happened at those doctors' appointments, and whether you needed to take any medication to manage your symptoms or injuries.
CHASENBOSCOLO Can Help
For over 35 years, the Virginia personal injury lawyers of CHASENBOSCOLO have been fighting for people who have suffered injuries due to the negligent actions of others get the justice they deserve. We've earned a reputation for being aggressive when it counts so we can give our clients the best chance at recovering their losses so they can move forward with their lives.
If you've lived through physical pain and emotional suffering since someone caused you serious injuries, contact the personal injury lawyers of CHASENBOSCOLO to pursue the compensation you may be owed. Call us today at (301) 220-0050, or contact us online to schedule a free consultation.