My Accident Happened a Year Ago. Do I Still Have a Claim?
Jul 15, 2022 | CHASENBOSCOLO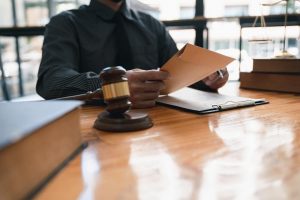 You have the right to pursue a civil action to recover damages caused by someone else's wrongdoing. However, there is a difference between filing a claim for compensation and seeking damages in court. You can file a claim for compensation with the insurance company at any time, but if you plan to file a lawsuit against the other party to recover damages, you must do so within a certain timeframe.
The statute of limitations in both Maryland and Washington, D.C. give you three years to file a lawsuit, and Virginia allows two years. The time usually begins on the date you suffered your injury.
So, yes. If your accident happened a year ago, you are certainly within the statutory period to file your civil lawsuit in Virginia, Maryland, or Washington D.C., but you will probably need the services of an experienced personal injury attorney for help.
Statute of Limitations for Civil Actions
You have three years in Maryland and Washington, D.C., to file a lawsuit after your injury and two years in Virginia. If you do not file your lawsuit before the statutory period expires, the court will likely dismiss your case. Should that happen, you will have lost the opportunity to pursue compensation through the court system.
Certain situations can delay the clock on the statute of limitations period. This typically arises in situations where you did not know you were injured or you didn't know the full extent of your injuries.
Some situations that can warrant an extension of the statutory period and provide you more time to bring your suit include the following:
You did not discover your injury until after the date of the event that caused it or led to it.
You were under a legal disability at the time of the accident, such as being a minor or having a mental incapacity. The statute of limitations clock would not begin to run until the legal disability was removed.
Since the laws of each of the three states are different, talk to your personal injury lawyer to discover whether there are any circumstances that could delay the statutory period in your case.
Claims Can Take a Long Time to Build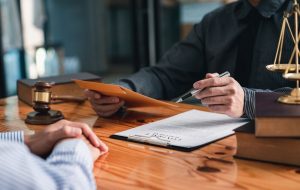 If you have a year left to file your injury lawsuit in Virginia or two years in Maryland or Washington, D.C., you may think that's more than enough time. However, the truth is that you will have to compile many different documents and other forms of evidence to support your claim.
Depending on the nature of your accident and the extent of your injuries, it can take a while to gather all the documents and evidence you will need. The following are only some of the items you will need to obtain:
Official accident reports
Medical records
Medical bills and statements
Receipts and statements for other out-of-pocket expenses associated with your injury
Eyewitness accounts
Photos of the accident scene that include vehicle damage as well as pictures of your injuries (do NOT post these photos on social media)
Proof of lost wages
Documentation substantiating any claim for future lost earnings
If your injury occurred on someone else's property, copies of their incident report
If your injury was the result of a dog bite, records about any previous reported aggressive behavior by the dog
If your injury occurred in a truck accident, copies of the black box data from the truck
If your loved one was injured by nursing home abuse, records from the nursing home about the staff member who harmed your relative
In order to determine the full amount of compensation you need, you would also have to take into account the ongoing medical treatment and therapy you will have to receive to help you recover to the fullest extent possible.
Compiling all this documentation and evidence takes time, and you need to start as soon as possible to document as much evidence as you can before it's too late.
Contact Us
If you're recovering from an injury you sustained in an accident caused by someone else, you shouldn't have to prepare your own claim or lawsuit. You can rely on the personal injury attorneys of CHASENBOSCOLO to handle everything for you.
Our lawyers have successfully handled thousands of accident claims and lawsuits throughout Maryland, Virginia, and Washington, D.C. Since 1986, we have obtained more than $750 million in compensation for our clients, and you can trust us to fight aggressively for you to help you recover the maximum amount possible.
To receive a free consultation about your claim, you can call us at (301) 220-0050 or fill out our online contact form.