The Federal Employers' Liability Act (FELA) was originally enacted in 1906 then declared unconstitutional by the United States Supreme Court, but legislation passed in 1908 has withstood constitutionality tests. FELA provides a federal system of recovery for railroad workers who are not covered by traditional state workers' compensation laws.
FELA is not necessarily a workers' compensation act, as it requires a railroad worker to prove that their injury was caused, in whole or part, by fault or negligence on the part of the railroad. FELA is the exclusive remedy for injured workers filing suit against railroads, and these cases can be brought in either state or federal court.
Because a person needs to prove a railroad's negligence, FELA claims can be especially challenging in some circumstances. It is important to remember that a railroad can be considered legally negligent simply for failing to provide a safe place to work.
CHASENBOSCOLO has helped scores of injured railroad workers all over Maryland who suffered severe injuries on the job. Our firm will fight to make sure that you receive all of the compensation you are entitled to.
If you sustained serious injuries or your loved one was killed while working on a railroad in Maryland, you are likely going to need assistance with your FELA claim. CHASENBOSCOLO can immediately commence an independent investigation to determine the cause of your injuries and secure all of the relevant evidence.
Our firm understands how confusing FELA claims can be to most people, and we try to simplify for the process for you so that you do not have to deal with any additional stress. Call (301) 220-0050 or contact us online to schedule a free consultation.
Do I Need a FELA Train Injury Lawyer?
You are going to want to have an attorney on your side as soon as possible because railroads are going to be very quick to try and minimize their losses in these cases. One of the easiest ways for railroads to do this is to have agents from their insurance companies contact victims and explicitly tell them that they do not need to hire lawyers because they will be completely taken care of.
You should always be skeptical about such promises because the insurance company is going to be actively looking for ways to assign as much negligence as possible to you instead of the railroad. One way this is frequently accomplished is through recorded statements provided by victims in which they are asked questions specifically designed to get them unknowingly admit to acting negligently.
Do not agree to provide any recorded statement to a claims adjuster until you have legal representation. CHASENBOSCOLO can deal with insurers on your behalf so you do not have to worry about saying something that harms your case.
It is also possible that an insurance company may quickly offer you a lump sum settlement that it will then aggressively pressure you into accepting. You are right to wonder if the offer is fair because chances are good it is nowhere near what you are entitled to, which is another reason you are going to want to make sure you have an attorney to negotiate a more fair and full settlement.
Why Choose [Firm-Name] To Handle My Case?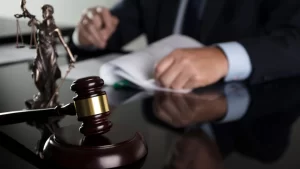 CHASENBOSCOLO has recovered hundreds of millions of dollars for thousands of clients. Our firm has three Maryland offices in Hyattsville, Greenbelt, and Waldorf, and we are available 24 hours a day, seven days a week.
Barry M. Chasen has more than three decades of legal experience and has received an AV Preeminent rating from Martindale-Hubbell, a peer rating denoting the highest level of professional excellence. He is a past chair of the Maryland State Bar Section on Negligence, Insurance, and Workers' Compensation and a current member of American Association for Justice, Maryland State Bar Association, and Maryland Association for Justice.
Benjamin T. Boscolo also received an AV Preeminent rating from Martindale-Hubbell. He is also a member of the American Association for Justice, Maryland Association for Justice, and Maryland State Bar Section Council on Negligence, Insurance, and Workers' Compensation.
You should also know that CHASENBOSCOLO provides the No Fee Guarantee®, which means you pay nothing unless you receive a monetary award. If our firm cannot negotiate an appropriate settlement, we will not hesitate to file a lawsuit to take your case to trial.
Types of FELA Train Injury Cases We Handle
Several different kinds of accidents could involve railroad workers while they are on the job, and different accidents cause different types of injuries. In many cases, more serious injuries result in lengthy periods away from work.
Some of the most common kinds of injuries railroad workers sustain on the job include, but are not limited to:
Fractures
Back injuries
Lacerations
Neck injuries
Internal organ damage
Burn injuries
Soft Tissue Injuries
Carpal tunnel syndrome
Paralysis
Nerve damage
Mesothelioma
Traumatic brain injury (TBI)
Lung cancer
Spinal cord injury
Respiratory issues
Chemical exposure
Wrongful death
A railroad has an obligation to provide its workers with a safe place to work. An injured worker only needs to show that a railroad was negligent, which can mean the railroad is guilty of a lack of due care, failed to do what a reasonable and prudent person would have done, or did something a reasonable and prudent person would not have done.
Common causes of railroad accidents include, but are not limited to:
Operator error
Improper training of workers
Improper procedures
Defective equipment
Poor lighting
Failure to maintain equipment
Unsafe work conditions
Exposure to toxic chemicals and substances
Trains moving too quickly
After a railroad worker suffers an injury on the job, they should always seek medical care. You should go to a hospital to be evaluated even if you do not think you were harmed.
Frequently Asked Questions About FELA Train Injuries
Below are some questions we commonly get asked at CHASENBOSCOLO regarding train injuries. If you have any questions about your particular railroad accident case, please reach out to us any time at (301) 220-0050.
How Long Do I Have To File A FELA Claim?
The general statute of limitations for FELA claims is three years from the cause of action, which is usually the date of an accident. The limitations period becomes more complex when a worker suffered an occupational disease, as these claims must be filed within three years of the date that the worker discovered the disease.
What Is Comparative Negligence?
Comparative negligence is a legal defense that reduces the amount of damages that a plaintiff can recover in a negligence claim based on the plaintiff's own negligence. Railroads will commonly argue that many injuries were the result of a railroad worker's own negligence. FELA involves what is known as a "featherweight" burden of proof, because an injured worker only has to show that a railroad was somewhat negligent, not entirely negligent. The drawback is that comparative negligence allows a railroad worker's award to be reduced by their degree of negligence, such that an injured railroad worker who is awarded $100,000 in a FELA claim but is found to have been 45 percent at fault for their injuries will have their award reduced by $45,000 and ultimately receive $55,000.
What Is Light Duty Work?
Light duty assignments are a railroad's way of continuing to provide some work to injured workers, but people need to strongly consider whether such work is in their best interests. You always want to get medical clearance to perform light duty work from your doctor. If you accept this work without medical clearance, you could possibly aggravate your injury and maybe make it worse. If a doctor advises against light duty labor and you accept it anyway, that decision could very well lead to you being denied any FELA compensation.
FELA Train Injury Statistics
The Bureau of Transportation Statistics reported that there were 1,836 total train accidents in 2018, including 1,327 derailments, 86 collisions, and 423 events classified as other. These accidents resulted in 193 injuries, stemming from 24 derailments, 148 collisions, and 21 other.
The number of train accidents in recent years is much lower than the 8,205 accidents in 1980. That was also the year with the most injuries (665) and fatalities (29).
According to the Federal Railroad Administration (FRA), 783 railroads reported 8,470 accidents or incidents in 2018 resulting in 660 fatalities and 5,954 nonfatal injuries. There were 1,356 train accidents causing six fatalities and 178 nonfatal injuries, 1,579 highway-rail grade crossing accidents or incidents causing 205 fatalities and 567 nonfatal injuries, and 5,535 other incidents causing 449 fatalities and 5,209 nonfatal injuries.
Two railroad workers on duty, three trespassers, and one worker on duty were killed in train accidents excluding highway-rail crossing incidents in 2018. One railroad worker on duty, 135 trespassers, and 69 non-trespassers were killed in highway-rail crossing incidents in 2018. Seven railroad workers on duty, three passengers on trains, seven non-trespassers, 427 trespassers, two contract workers on duty, one other contractor, one volunteer worker on duty, and one non-trespasser off railroad property were killed in other incidents excluding highway-rail crossing incidents in 2018.
Nonfatal injuries in train accidents excluding highway-rail crossing incidents included 49 railroad workers, two employees not on duty, 119 passengers on trains, two trespassers, three contract workers on duty, one other contractor, and two non-trespassers off railroad property. For highway-rail crossing incidents, nonfatal injuries included 56 railroad workers on duty, 34 passengers on trains, 291 non-trespassers, 176 trespassers, two contract workers on duty, three other contractors, and five non-trespassers off railroad property.
Contact A FELA Train Injury Attorney in Maryland
Did you suffer catastrophic injuries or was your loved one killed while working on a railroad in Maryland? You do not want to try and navigate the complicated FELA claim process by yourself.
CHASENBOSCOLO will work closely with you and keep you continuously updated about your case. We can help you understand all of your legal options when you call (855) 752-9146 or contact us online to receive a free consultation.