May 01, 2022 | CHASENBOSCOLO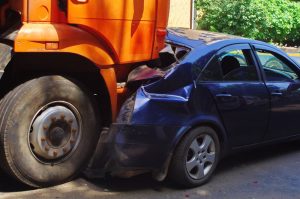 There are an estimated 8.9 million people employed in the trucking industry. There are also 15.5 million trucks operating in the U.S. In other words, you share the road with a commercial truck nearly every day you are on the road. According to the National Safety Council, in 2020, 4,842 large trucks were involved in fatal crashes. This represents a four percent reduction from the previous year. Another 107,000 were involved in injury-related crashes.
Truck accidents often result in serious injury or death. This is because there is a large weight differential between a typical automobile and a commercial truck. After an accident, you are likely focused on your recovery. Yet, when the crash is caused because of someone else's irresponsible behavior, you may deserve to pursue financial compensation for your financial and physical losses.
While this cannot change what happened to you or your property, it can help pay your medical expenses. It can also make up for lost salary if you're unable to return to work.
You Have Limited Time to File a Claim
In the state of Virginia, you have a limited time in which you are legally able to file a personal injury lawsuit against the at-fault party. The time period for filing is defined by the statute of limitations. In Virginia, the statute of limitations allows two years to file a lawsuit. That window begins on the date of the accident.
This may sound like a long time. However, during those two years, you must gather evidence to file a lawsuit, negotiate with the insurance company, and prepare and file the proper paperwork. Several steps in the process can take months, so two years can go by rather quickly.
Truck Accidents Are Different from Other Vehicular Accidents
In addition to the difference in size and weight, truck accidents are different from other vehicle crashes in several ways. After a car crash with another vehicle, the people responsible are usually just the drivers of the vehicles. However, in a truck accident, your personal injury attorney may find that freight companies, truck manufacturers, trucking companies, and maintenance companies also carry some liability.
Truck accidents often involve multiple vehicles. When a large commercial truck jackknifes or rolls on the highway, it can cause a pile-up or may hit more than one car. This means there are multiple injured parties who could all be seeking compensation from the trucking company.
Trucking companies also have complex corporate structures that can make it difficult to hold the correct entity liable for the crash. Additionally, there are more pieces of evidence that must be gathered to prove negligence in a truck accident case.
Truck Accident Claims are Multilayered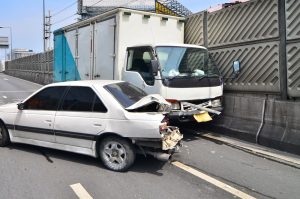 After you hire the Virginia truck accident attorneys at CHASENBOSCOLO, our legal team will get to work immediately to gather evidence and determine who is at fault. This includes discovering how many entities and insurance companies may be held liable for your accident.
Your legal team may engage an accident reconstruction specialist who can help determine liability and present evidence to convince the insurance company during negotiations or present your case in court. We also seek out witness statements, police reports, and video camera footage that may help identify the at-fault party.
Negotiations with insurance companies can be complex because there's often more than one insurance company involved in the claim. Virginia operates under the legal theory of pure contributory negligence. This means that to collect damages for your claim, you cannot be found to be at fault for any part of the accident.
In other words, even though accident reconstruction may show the truck driver was negligent in their actions, if you sent a text message right before the accident happened, you may be barred from collecting compensation if sending that text message means you engaged in distracted driving.
It is crucial that you do not speak with an insurance adjuster or sign any paperwork before speaking with your attorney. Insurance adjusters often present themselves as friends of the victim. Yet, their goal is to protect the financial interests of their company. Insurance companies have skilled negotiators and experienced professionals on their side. You should, too.
Contact an Experienced Truck Accident Attorney Today
If you are involved in an accident with a commercial truck that was not your fault, contact the experienced and skilled Virginia truck accident attorneys of CHASENBOSCOLO today. Our legal team understands the financial, emotional, and physical burden that happens after a significant accident.
We are ready to protect your rights and fight for fair compensation. Don't wait. Call us today at (301) 220-0050 to schedule your free consultation so we can discuss your case and offer advice on your next best steps.