Dec 01, 2021 | CHASENBOSCOLO
Semi-trucks are massive and can cause massive damage. If improperly trained, truck drivers can cause catastrophic accidents.
So what are the training requirements for truck drivers? The answer differs for every state in the U.S. While the Federal Motor Carrier Safety Administration sets some regulations, most training for drivers is determined by the states themselves. Read on to learn more about what it takes to qualify for a Commercial Driver's License.
Applying for a CDL: The Paperwork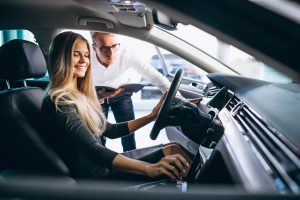 The federal government requires entry-level drivers to undergo training prior to applying for a CDL.
When an individual applies for a CDL, the first thing a state must do is verify the driver's driving history in its databases. The state must know whether or not the driver is disqualified from having a CDL in that state, or if he or she holds a CDL in a different state. If the latter is the case, the state must ask the driver to surrender his or her CDL from a different state.
Once the databases and history of the driver is verified, the state must inquire as to the type of operation the applicant expects to do. The applicant will 'certify' the type of work he or she will be conducting with the license and then this operation will be added to the driver's record.
Following the applicant's self-certification, the state must obtain confirmation from the medical examiner that the driver is healthy enough to operate a commercial vehicle. This information must also be added to the driver's record.
Knowledge and Skills Test
Often when we think of driving a commercial vehicle or 18-wheeler, the first thing that comes to mind is how difficult it must be, and how different it would be from driving a regular car. And yet, when it comes to actually obtaining a CDL, the knowledge and skills test is the second priority.
States develop their own written knowledge and skills tests which are required to meet minimum requirements outlined by the FMCSA.
According to federal regulation, the written tests cover 20 areas and have no less than 30 questions. The passing score is 80 percent or above. The skills tests are passed when applicants successfully perform all skills noted by the FMCSA in a vehicle that approximates the one they will drive in the course of their work.
Obtaining a CDL
When it comes to the issuance of the license itself, the states have near-total control. States determine the application process, deadlines, application fees, license renewal regulations, renewal procedures, and any reinstatement procedures. Federal regulation outlines what must be included on a CDL including the name of the driver, driver's date of birth, driver's mailing address, license number, name of issuing state, date of issuance and date of expiration of the license, and the class of vehicle the driver is authorized to operate.
What Happens If a Driver Is Improperly Trained?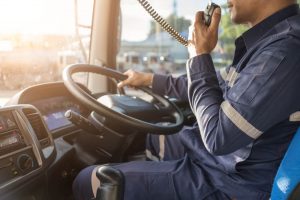 The weight and length of commercial vehicles are immense. Even the smallest of mistakes can have disastrous consequences. That is why it is absolutely critical that drivers be trained properly. Here are just a few examples of what can go wrong when a driver is inadequately trained.
Mistakes When Driving: Drivers who lack training may take curves too sharply, or have difficulty properly accelerating and decelerating on hills, leading to accidents.
Improper Cargo Loading: Commercial vehicles carry thousands of pounds of cargo. If this material is loaded improperly, trucks are more likely to cause an accident due to weight imbalance.
Failing to Identify Mechanical Problems: Drivers without training are often less familiar with their vehicles and are therefore unable to diagnose problems that could later cause an accident.
Call Us Today
If you have been hurt in an accident involving a truck that was not your fault, call the Virginia truck accident lawyers of CHASENBOSCOLO today. As you now well know, training for truck drivers is not nearly as intense or nationally regulated as most believe. This can lead to gaping holes in training and hundreds of inexperienced drivers on the road.
If you've been injured by a reckless truck driver, don't suffer any longer. Call our experienced lawyers at (301) 220-0050. We will get to the bottom of how the driver caused your accident and identify just how much you are owed in compensation. Most importantly, we will fight for you to get the money you deserve.