How Do Helmet Laws Impact Fault in a Bicycle Accident?
Nov 15, 2021 | CHASENBOSCOLO
If you have been involved in a bicycle accident, you may be wondering how helmet laws apply to your case. Bicycle helmet laws vary considerably between states and even between cities. The specific helmet laws pertaining to the location of your accident, as well as the types of negligence rules used in your state, will determine who is at fault in a bicycle accident.
Bicycle Helmet Laws in Your Locale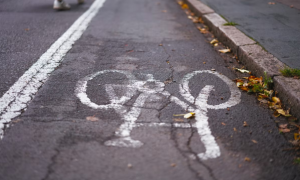 In Maryland, Virginia, and D.C., state laws require children to wear helmets when riding a bicycle, but not adults. There are city and county laws that do require bicycle riders of all ages to wear a helmet, however, so it's always a good idea to check the laws pertaining to the exact location you are riding in.
According to the Bicycle Safety Helmet Institute, studies have shown that wearing a helmet while riding a bicycle halves a rider's chances of brain injury or death in the event of an accident. Whether or not a bicycle helmet is required by law, it is always a good idea for a rider to wear one to protect themself from physical injuries and from legal defenses against them in the event of an accident.
Contributory Fault Rules and Bicycle Accidents
Maryland, Virginia, and D.C. are three of only five states in the U.S. that follow contributory fault rules. This means that a victim who is injured in an accident in one of these states is not entitled to any damages if they contributed to the accident or their injuries in any way.
So, as an example, let's say you were riding your bicycle without a helmet in a city where you are required by law to wear one. A driver failed to stop at a stop sign and hit you, causing you o sustain a variety of injuries. In this case, even though the driver was at fault, you would not be entitled to any compensation under the comparative fault rule since you were negligent in not wearing a helmet.
As a comparison, let's take the same scenario in a location where you were not required to wear a helmet by law. Assuming you were following the road rules when the accident happened, you would not be considered negligent in any way and therefore would be entitled to compensation for your injuries. It is important to realize in this scenario, however, that an insurance company is likely to try to deny or reduce the amount of your claim on the grounds that the severity of your injuries was increased because you were not wearing a helmet.
Why You Need a Personal Injury Attorney
Bicycle accidents often involve many severe injuries and large compensation claims. Whether you are making an insurance claim or filing a lawsuit, the process is complicated due to the variations in local helmet and negligence laws that can impact who is considered to be at fault in an accident.
Whether you are a driver who was involved in a bicycle accident or a rider who has been injured, you need an experienced personal injury lawyer who can understand the specifics of your case and the local laws that apply so they can advise you on your rights. They can also help you decide on the best plan for action, whether that involves filing a claim with insurance or filing a lawsuit in court.
How CHASENBOSCOLO Can Help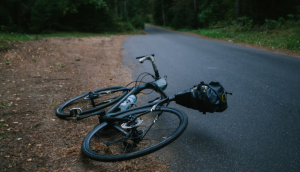 At CHASENBOSCOLO, we have been fighting for justice in personal injury cases since 1986 and have recovered over $750 million in compensation for our clients during that time. Over the years, we have successfully handled all kinds of personal injury cases, including many bicycle accidents. We understand the physical, emotional, and financial impact an accident can have on your life, and we are here to take care of you every step of the way through the legal process.
Known as "the trial lawyers that care," we have a reputation as aggressive trial lawyers who can effectively fight insurance companies in court to obtain the best possible outcome. We offer a No Fee Guarantee so you don't have to pay anything until we recover money for you. Don't wait! Call us at (301) 220-0050 today to schedule your free no-obligation consultation.