What Happens After My Lawyer Sends a Demand Letter
Sep 20, 2022 | CHASENBOSCOLO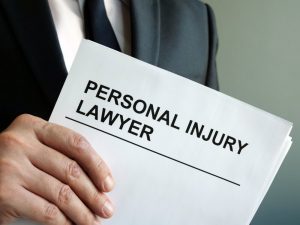 One of the critical steps in the process of filing a personal injury claim is sending a well-drafted demand letter. If you were hurt in an accident caused by someone else, you need compensation to pay your medical bills, lost wages, and other costs. The experienced lawyers at CHASENBOSCOLO can craft a demand letter that gets positive results.
What Is a Demand Letter?
If you have been injured due to someone else's negligence, you have the right to make a claim against that party for damages. A demand letter to the insurance company of the at-fault party is what initiates settlement negotiations for your claim. The letter describes your accident, explains the other party's liability, and requests a specific amount of compensation to resolve the matter.
An effective demand letter is sometimes all it takes to successfully resolve your personal injury claim. Good faith settlement negotiations begin with a demand letter that is drafted the right way.
A typical demand letter is comprised of many key parts. Some of these include:
The full name and address of the at-fault party
The date the injury occurred
An explanation of the liability involved
A description of your losses
An official diagnosis along with a detailed description of your injuries
A list of all past and future accident-related medical expenses
A description of the emotional distress you have suffered
A description of how your injury has affected your ability to work
Your pre-accident wages and the name of your employer
All medical records and medical bills
Demand letters should be straightforward and concise. More information about your case in the form of evidence or documentation can be submitted later.
Do You Need a Lawyer to Write a Demand Letter?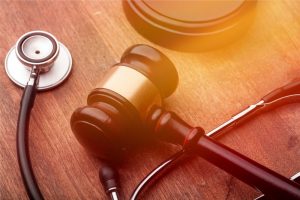 You are not required to hire a lawyer to represent you while you pursue compensation from the at-fault party. However, you stand a much greater chance of getting the compensation you deserve when you hire a lawyer, particularly if you have a complicated case or are seeking a large amount of compensation.
Regardless of how straightforward your case may seem, you are likely to encounter challenges on the road to settlement. One of these challenges is your ability to assess the value of your claim fairly and fully. An experienced attorney will know all the elements of your claim that may be eligible for compensation and how to put a value on intangible losses.
When a lawyer drafts a demand letter, their experience in these matters enables them to establish liability and argue for a reasonable settlement amount.
How Long After a Demand Letter Can I Expect Settlement?
It is understandable to be concerned about the timeframe of a personal injury case. The sooner you can receive financial compensation from the at-fault party, the sooner you can pay all those bills that have been piling up since the accident.
The Virginia personal injury attorneys of CHASENBOSCOLO understand this. That's why we will use every resource at our disposal to resolve your case. This resolution can take the form of a fair settlement, or if negotiations are unsuccessful, we will seek compensation in a trial.
Some cases are more complex than others, and it is important to keep that in mind when you are pursuing a personal injury settlement. Multiple witnesses may need to be tracked down and interviewed. Extensive documentation needs to be collected and examined. Your lawyer must accurately assess your injuries and all future medical needs. The cooperation (or lack of cooperation) of the at-fault party also plays a part in how quickly a case can be resolved.
It is difficult to know how long it may take to reach a settlement without knowing all the details. That's why you need to hire an attorney as soon as you can after your injury. The sooner we can get to work on your case, the sooner we can send that demand letter and start the settlement process.
Let Us Help You
As a first step in receiving fair compensation for your injuries, contact the experienced Virginia personal injury lawyers of CHASENBOSCOLO. We are ready to represent you and counsel you during every step of the legal process, from the drafting of your initial demand letter to the resolution of your case.
Our team of tenacious litigators and skilled negotiators will seek the maximum compensation on your behalf. To schedule a free consultation, contact our offices today at (301) 220-0050. We will discuss your case and get to work pursuing compensation for you.