Oct 22, 2022 | CHASENBOSCOLO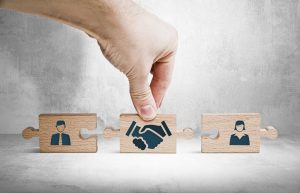 Before a personal injury case ever reaches the courtroom, the parties often attempt to come to a solution via a mediation session. Mediation can allow both sides to voice their side of the story in the presence of a neutral third party who can offer a solution to the impasse. Once a mediation settlement agreement is reached, written down, and signed, it is generally legally binding, except in a few specific circumstances.
How Does Mediation Work In A Personal Injury Case?
When a person files a personal injury claim, their lawyer will attempt to negotiate a fair settlement with the at-fault party's insurance company. Unfortunately, negotiations do not always end with an offer that both parties find acceptable. When this happens, the injured party may choose to file a lawsuit to have an opportunity to recover compensation for their losses in a civil court. However, before a case actually goes to trial, the parties usually participate in mediation, and mediation is sometimes even ordered by the court.
A mediation session is overseen by a mediator, usually an attorney or a retired judge, with a thorough understanding of personal injury law and alternative dispute resolution. With their legal experience, the mediator can often provide the parties with insights into and knowledge of the situation, allowing both sides to recognize where there might be common ground to reach a mutually acceptable agreement.
One of the main benefits of mediation is that agreeing to a solution via this process can save vast amounts of time and money. A trial can take several months or even years to resolve. Mediations can often be completed in a single day. This can save a significant amount in legal fees and other costs, so both sides tend to have a real incentive to try to make the mediation process work.
Unlike in a courtroom trial, the mediator does not hand down a judgment or a verdict that the parties must obey. They cannot force either side to accept any offer or to agree to anything. In this sense, mediation is not legally binding in the same way as a judge's order or a jury's verdict.
Read more: How Does Mediation Work?
Does Mediation Mean Settlement?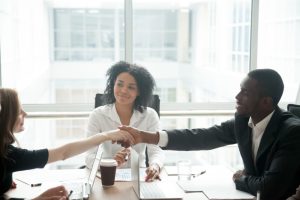 Mediation is not in and of itself equal to settlement. Instead, the goal of a mediation session is to reach a settlement upon which both parties can agree. If this happens, there is only one way for the agreement to become legally binding: to put the agreement into a written contract. Once the terms of the agreement are in writing and signed by both parties, a legally binding contract is made.
At this point, each party has the right to enforce the contract against the other. If either party breaks the agreement after the contract has been signed, there will be legal consequences. Generally, this means that the non-breaching party may seek enforcement of the agreement via court proceedings against the breaching party unless the contract stipulates an alternative form of enforcement.
When Is a Mediation Agreement Not Legally Binding?
A written and signed mediation agreement is generally not subject to being overturned. Furthermore, the parties who have agreed do not usually wish for the contract to be overturned because of the time and effort they have put into coming to a mutually beneficial agreement. However, there are rare circumstances in which the contract may not be enforceable. The agreement may be set aside for the following reasons:
Fraudulent misrepresentation
Mental incapacity
Undue influence or duress
Mistake
Illegality
You should speak to your attorney as soon as possible if you have entered into a mediation agreement and believe one of these factors may apply to your situation.
Contact an Experienced Personal Injury Attorney
If you have been injured in an accident caused by another party's wrongdoing, you deserve to receive compensation for your losses. While filing a personal injury claim can feel daunting, the experienced, skilled, and knowledgeable personal injury attorneys at CHASENBOSCOLO are ready to help you every step of the way.
When it comes to investigating the accident that led to your injury, negotiating with the insurance company, navigating the mediation process, or fighting aggressively for you during a personal injury trial, our legal team will work tirelessly on your behalf.
For decades, we have been dedicated to successfully helping people who have been injured in Washington, D.C., Maryland, and Virginia, and we are ready to do the same for you.
Call our offices today at (301) 220-0050 or contact us online for a free consultation. We are ready to fight for the full and fair compensation you deserve.