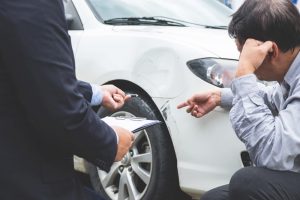 Few things are more unnerving than being in a traffic accident. Sadly, the statistics for fatalities and injuries in the U.S. are staggering. In 2019, 39,000-plus people died in traffic accidents, while more than four million individuals sustained injuries requiring medical care. If you are involved in a traffic accident, your welfare, and that of your passengers, is of the utmost importance. If you are physically able, call 911 to report the accident. Often, that call will summon a member of your municipal or state police force, as well as notify medical personnel to come to the scene.
The investigating officer will inspect the scene and write a detailed accident report. But whether the accident was due to someone else's negligence or not, obtaining a copy of the official accident report will be beneficial to your claim or case. You have to file a request with the state, or, in some cases, the city in which the accident occurred, in order to get your own copy.
What Kind of Information Should I Gather?
While you are still at the scene of the accident, try to document what happened. Write down as much information as you can because this may serve to support the evidence you and your lawyer will gather about what actually transpired. It may enable you to dispute any facts that you believe were incorrectly recorded in the official accident report.
How Do I Request an Accident Report?
Each state and some large municipalities have a procedure for requesting a copy of the official accident report. Here are the details for doing so in:
Maryland
There are three ways to request an official accident report:
If you wish to obtain your document faster, click the link on the web page for the Maryland State Central Records Division website and fill out the form online. Your copy will be mailed directly to the Maryland Central Records Division in Baltimore. The four dollar fee is required.
If your accident occurred in the City of Baltimore, call the Central Records Division Baltimore Police Department at (410) 396-2234 or (410) 396-2222, or visit their website and submit a request online.
Virginia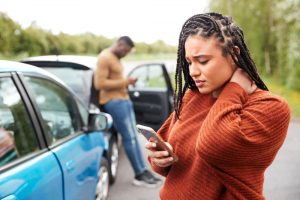 There are two ways to get a copy of the official accident report:
Washington, D.C.
There are two ways to request an Accident Report (PD-10) (There is no fee for requests from the party involved in the accident or their attorney):
Include the following information with your request:
Contact the Personal Injury Attorneys of CHASENBOSCOLO Today
If you or someone in your vehicle has been seriously injured, contact our personal injury lawyers at CHASENBOSCOLO first, not the insurance company. Insurers will offer you as little as possible to settle your claim quickly. Our legal team has successfully challenged insurance companies in court hundreds of times in the past few years alone. We fight hard to win our clients the compensation they deserve.
Our consultation is free, and you will have no upfront costs to worry about because we get paid only when you do. Call (301) 220-0050, email us, or video chat with us today.