Nov 22, 2022 | CHASENBOSCOLO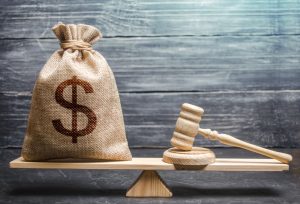 While it is understandable to worry about the cost of an attorney and how much lawyers take from a settlement, especially when you're receiving numerous medical bills and have lost wages due to your injuries, you should not allow financial considerations to prevent you from consulting with a lawyer.
Many people who suffer injuries in accidents know they can file a claim for compensation for their losses. However, it is common for people to question whether they truly need an attorney's assistance with their claim. A significant reason for their hesitance is that they often believe they cannot afford the legal fees. Many personal injury attorneys work on a contingency fee basis, making legal representation accessible regardless of the client's financial circumstances.
What Is a Contingency Fee?
Some of the most reputable law firms, including CHASENBOSCOLO, take fees only after successfully securing compensation on their client's behalf. If you do not win your claim or case, you will not owe your attorney any money. Contingency fees not only make legal representation accessible for those with low incomes, but they also demonstrate a lawyer's degree of confidence about their ability to win a case.
The contingency fee amount depends on the agreement you negotiate with your attorney in advance of retaining their services. In general, contingency fees tend to be between 30 percent and 40 percent of the final settlement amount. The average fee is about 33 percent or about one-third of the final settlement. In the simplest terms, if your settlement is worth $100,000, your attorney will receive $33,000.
What Other Costs or Expenses Should I Expect?
Depending on the attorney and your agreement with them, your lawyer might pay for costs associated with your case. These costs will then be deducted from your share of the payout. Expenses of this sort include filing fees and requests for records that are needed to build the most robust case. You might see deductions for items such as:
Medical records
Postage costs
Depositions and trial exhibits
Filing fees
Police reports
Investigators and expert witness fees
If your attorney plans to charge for these costs, they should be upfront about their intention to do so beforehand. In such situations, you might notice that what you take home from your settlement is less than the difference between the final amount and your legal fees.
How Do Attorneys Collect Payment?
When your claims process finishes, the insurance company will not send a check directly to you. Instead, your lawyer will receive the settlement check on your behalf. The attorney will deduct any necessary fees and expenses from that amount. They will then send the remainder to you directly.
Would I Take Home More Money if I Don't Have a Lawyer?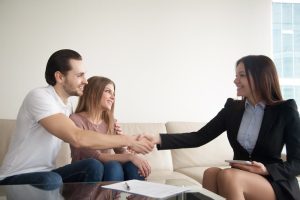 Everyone has the right to file a claim on their own. However, there are a few essential things to remember before deciding to do so.
Although you might believe you can receive more money for your settlement if a lawyer does not represent you, this is not necessarily true. In most cases, people who have experienced lawyers on their side end up receiving larger settlements. Insurance companies will often try to take advantage of those who are not receiving legal counsel, leading them to believe that their claims are worth far less than their true value. When you have a lawyer, they can prevent this kind of tactic from being effective.
Furthermore, personal injury claims sometimes need to go to court. If this becomes necessary, the judge will not give you an easier time simply because you represent yourself. You will be expected to know the complexities of personal injury law just as well as an attorney should. This could make it far more difficult for you to present your case in a way that will secure the compensation you deserve.
Finally, having an attorney will give you time to focus on recovering your health. Meanwhile, your attorney can put their energy toward crafting a compelling case on your behalf. With a contingency fee agreement in place, you can rest assured that your lawyer will work hard on your behalf because they don't get paid unless you do.
Contact an Experienced Personal Injury Attorney Today
If you have been injured in an accident in Virginia, Washington D.C., or Maryland, it is always a good idea to have an excellent attorney on your side. The experienced personal injury lawyers of CHASENBOSCOLO will fight for your best interests every step of the way.
Contact us online or call us today at (301) 220-0050 for a free case evaluation and learn more about how we can help you.
Related articles: