How Long Does Mediation Take in a Lawsuit?
Nov 08, 2022 | CHASENBOSCOLO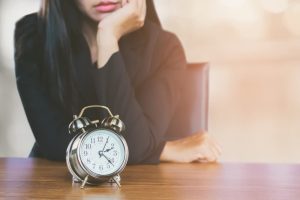 Before a lawsuit goes to court, you often have one final opportunity to come to a mutually beneficial agreement through a process known as mediation. Understanding what mediation is and how long it takes can help you know what to expect as you await the outcome of your claim.
What Is Mediation?
Mediation is a process that allows the plaintiff and the defendant an opportunity to resolve their differences. The session is led by a mediator, who is a neutral legal professional with experience in alternative dispute resolution (ADR). With the mediator's help, the two parties can voice their arguments. The mediator can offer suggestions to either side to help them reach a conclusion that they both find suitable.
The two parties' positions often start far apart, but patience can pay off. As a session goes on, you may begin to see some common ground on which to build a suitable agreement.
How Long Should I Expect Mediation to Last?
The mediation session itself can take anywhere from a few hours to the entire day. The average length of a session is between four and six hours.
After an introductory session with both parties, the mediator will have private discussions with each party in separate rooms. The mediator can use these discussions to gather key information about the case and the desires of each party. During the process, the mediator will communicate each party's wishes to the other. They will also present options for solutions to the conflict, which the parties have a right to reject or accept.
If the parties believe they have made progress but have yet to reach a conclusion by the end of the day, there might be an opportunity to schedule an additional session for further discussions.
What Happens After Mediation?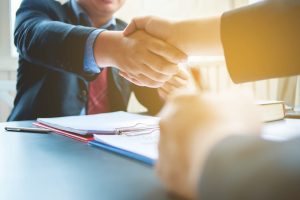 If the mediation session has ended in an agreement, the parties can draw up a contract or a written mediation agreement. After both parties have signed it, the agreement is binding. Each party has the legal right to enforce the contract in a court of law if the other party does not uphold the agreement.
Your claim ends when the at-fault party or their insurance company pays you the agreed amount.
What Happens After Mediation Fails?
Mediation does not always end in an agreement. If the session does not yield an acceptable result for both parties, your attorney might still believe that ongoing negotiations could be fruitful.
However, if it becomes clear that further negotiations will not lead to the settlement you deserve, you and your lawyer may choose to take the case to court.
How Long After Mediation Can You Go to Court?
If your mediation session is unsuccessful and you choose to go to court, your lawyer will inform you of the next steps. In some jurisdictions, mediation is compulsory. In such cases, your attorney will have to notify the court of the unsuccessful outcome of the session before the trial can begin.
Once your attorney has filed the lawsuit, courts generally require that the defendant gets served with papers within 30 to 60 days. They then have a further 30 days to respond. Therefore, you can expect to wait three months or more before your trial begins.
Contact an Experienced Personal Injury Attorney
If you were injured in an accident that was not your fault, you may know that you can claim compensation for your accident-related losses. However, filing a claim can often lead to confusion and uncertainty. You might wonder how long the process takes and how soon you can expect your settlement.
As long as negotiations go smoothly, some injured parties can receive their payouts between two weeks and two months after filing their claim. However, if negotiations do not end with a suitable settlement, you and your attorney might choose to file a lawsuit against the at-fault party.
Whether you are at the beginning of your personal injury claim or believe you are headed toward mediation and a lawsuit, you should consult with an experienced attorney as soon as possible.
The seasoned personal injury attorneys of CHASENBOSCOLO have developed a reputation of excellence throughout the areas we serve – Virginia, Washington D.C., and Maryland. We are ready to put our experience to work for you.
Call us today at (301) 220-0050 or contact us online for a free case review to find out what your legal options are.
Related articles: