Virginia Attorneys for Cuts or Lacerations from Truck Accidents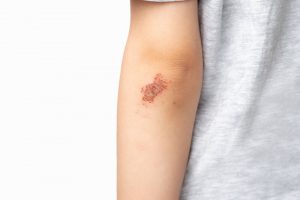 If you've been hurt in a truck accident caused by someone else, you may be entitled to financial compensation. Once you've been injured, you'll begin to accumulate losses, including expenses for treating your injuries and possibly lost wages if your injuries are so severe you cannot return to work.
Contact CHASENBOSCOLO now at (703) 538-1138 to discuss your situation with one of our compassionate Virginia truck accident attorneys. Let us take over your case. We can help you pursue the compensation you might be entitled to so you can move forward from this devastating time.
What Are Lacerations?
Human skin is comprised of three layers. Beginning with the outermost layer, these are:
  Epidermis — this layer contains no blood vessels or nerve endings
  Dermis — this layer contains blood vessels, nerves, connective tissue, and glands
  Hypodermis or fascia — this layer is a combination of adipose tissue (body fat) and connective tissue
A wound is an injury in which one or more layers of the skin are broken. Depending on the depth of a wound, other body tissues below the skin could also be broken.
Lacerations are a specific type of wound that can result from an accident. A laceration is also called a cut because it often resembles a wound caused by a sharp object, such as glass. A deep laceration can even involve severe blood loss if an artery is punctured.
During a truck accident, many objects can become hazards in the blink of an eye. These can include automotive components that may not typically be considered dangerous. Among such elements are dashboard components, vehicle frames, interior parts made of hard plastic, and shattered glass.
Treatment for Lacerations
If you have sustained cuts in a truck accident, you must seek and receive medical attention as soon as possible. This will make sure that you get the care and treatment you need. In addition, you will also begin medical documentation in your case. This is important because it establishes a relationship between the accident and your injuries.
Treatment for lacerations varies depending on severity. Generally, your doctor will clean the wound, determine whether there are any foreign substances that need to be removed, and then close the wound. This may involve sutures, adhesive strips, or skin glue. Local anesthesia is often used to minimize pain during treatment. Severe lacerations may require surgery.
Your doctor may give you a topical antibiotic ointment to apply to your skin as the laceration heals. It's important to keep the wound dry and clean during this time. Because cuts can be painful, you may also be prescribed pain medication.
As your lacerations heal, it's important to keep an eye on the wounds. An open wound carries with it a risk for infection due to bacteria. Inform your doctor right away if you notice any symptoms that may indicate infection. These can include redness, swelling, bleeding, fever, increased pain, or a discharge from the wound site.
Lacerations can often result in scarring or disfigurement. Because of this, many cut injury victims may choose to undergo plastic surgery.
Do I Need an Attorney?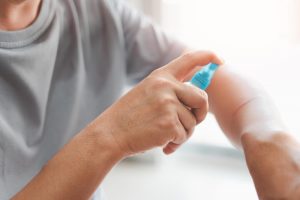 The process of pursuing compensation after a truck accident can be time-consuming and complex. You have enough on your plate already. CHASENBOSCOLO believes that your only job right now should be to focus on your recovery. An experienced truck accident attorney will be able to handle all aspects of your case for you.
There will be an investigation to determine what happened during the accident. Your lawyer will collect and examine all the documentation and evidence to establish who was at fault. Evidence may include the police report, medical documentation, photographs from the accident, any available dashcam video, and eyewitness statements.
Insurance companies may be involved in your case. They have entire legal teams dedicated to reducing liability for them. Insurance companies are well known for trying to avoid paying money to truck accident victims. One way they may do this is by making settlement offers for less than you deserve.
You need an experienced attorney on your side to fight for the compensation you may be owed. There are multiple potential components of compensation to which you may be entitled, including:
Medical bills
Ambulance bills
Physical therapy
Prescription medication
Future medical care
Lost wages
Reduced earning capacity
Property damage
Pain and suffering
Disfigurement
Loss of enjoyment of life
When you select CHASENBOSCOLO to represent you, we will handle all negotiations in your case. Your attorney will examine each settlement offer to determine whether it is fair. We recognize offers that are too low, and we will reject all unfair offers. If settlement negotiations are unsuccessful, we will be ready to go to court to fight for you.
Why Should I Choose CHASENBOSCOLO?
Our firm has been representing victims of truck accidents since 1986. We treat each client like family, and we put your interests first. Our goal is to obtain the best possible outcome for you.
Our track record speaks for itself, and we know how to get results. We will bring our grit, tenacity, and attention to detail to your case. The endorsement of our satisfied prior clients is a credential we are proud to share.
We are here to answer your questions 24 hours a day, seven days a week. We have also provided responses to some of the most common questions we receive. CHASENBOSCOLO offers a free consultation, and there is no obligation. We offer a No Fee Guarantee so you can rest easy. There are no upfront expenses and no fees unless we recover compensation for you.
Call Us Today
If you've been injured in a truck accident that was not your fault, you may be entitled to receive compensation. You need to discuss your case with an experienced Virginia truck accident attorney. You should not have to be financially responsible to pay for someone else's mistake.
Contact CHASENBOSCOLO today at (703) 538-1138 to speak with a member of our legal team. You can also submit a contact form online. We are ready to schedule a free consultation with you. Call us now.