Virginia Auto Accident Burn Injury Attorneys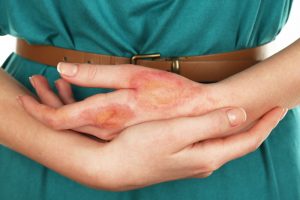 Have you sustained serious burn injuries in a car accident that was caused by someone else? If so, you may be entitled to compensation for your burn injuries and resulting losses.
Car accident burn injuries can be incredibly painful. Not only can burns cause you immense pain, but the recovery can be rough. Some burn injuries, especially those like the severe ones that car accident victims can sustain, take weeks or months to heal and may require extensive surgeries and procedures.
The attorneys of CHASENBOSCOLO have more than 30 years of experience handling car accident cases. We can help you seek maximum compensation for your burn injuries while holding the person who caused the accident accountable for their negligence. Call the Virginia auto accident attorneys of CHASENBOSCOLO today at (703) 538-1138 or contact us online for a free initial consultation.
We can discuss your case with you and let you know how you can move forward toward getting the justice and compensation you deserve. If you decide to hire us, you won't have to pay us a dime until we get you money for your losses.
Types of Burn Injuries
There are four different types of burn injuries. The four types of burns are differentiated by the extent of the severity of the burn and which layer of skin the burn affects.
First-degree burns affect the epidermis (the top layer of skin) and are least severe.
Second-degree burns affect both the epidermis and the dermis (the lowest layer of skin).
Third-degree burns affect all layers of skin, including both the epidermis and the dermis, as well as subcutaneous tissue or fat.
Fourth-degree burns are the most severe burns and affect all layers of skin, the subcutaneous tissue, muscles, tendons, and bones.
Burn Symptoms
It may seem obvious that you're suffering from a burn injury. However, burn symptoms can vary based on how severe the burn is. The pain a burn injury can cause depends on the level of burn, the size of the burn, and where the burn is located on your body.
First-degree burn symptoms
Minor pain
Redness
Mild inflammation
Dry, itchy skin at the burn location
Second-degree burn symptoms
Significant redness
Soreness
Blisters
Scabbing
Third-degree burn symptoms
Swelling
Leathery texture to the burned skin
Charring to the skin
Burnt skin may be white, yellow, or brown
Fourth-degree burns, while the most severe, produce the least amount of pain if any at all. However, this is due to the complete nerve damage caused by the burn.
Treatment for Burn Injuries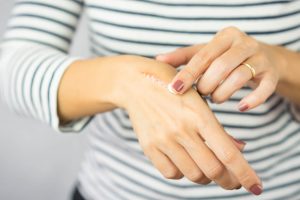 Treatment for first-degree burns can often consist of simple home remedies, such as applying aloe vera gel to the burn. First-degree burns typically heal in less than two weeks. Mild second-degree burns can also be treated at home with soothing and antibiotic creams but can take up to three weeks to heal. More serious second-degree burns, large first- or second-degree burns, or first- or second-degree burns that are located on the face or major joints could require medical treatment. Third-degree and fourth-degree burns require immediate medical attention and often require invasive surgeries like skin grafting.
How Can I Be Compensated for My Burn Injuries
Burn injuries can cause you to suffer significant losses, both financially and emotionally. If someone else's actions were solely responsible for the accident and your injuries, you can recover those losses from the responsible party. The losses (or costs) that you can be compensated for are:
Medical costs, including future treatment costs for your burn injuries
Income or wage loss
Property damage costs
Loss of future income or wages
Pain and suffering
Scarring and disfigurement
Emotional distress
Loss of enjoyment of life
Loss of quality of life
Most car accident burn victims will have to file an injury claim with the responsible party's insurance company as the first step in pursuing compensation for their injuries. When you hire the experienced car accident attorneys at CHASENBOSCOLO, we will fight vigorously in negotiations with the insurance company to reach a settlement that fully compensates you for your losses. If the insurance company doesn't offer you fair compensation, we are fully prepared to file a lawsuit on your behalf against the person who was responsible for the accident.
In rare cases, in addition to awarding injured victims compensation for their losses, the court may also award them significant punitive damages as a punishment to the wrongdoer.
It should be noted that if you were in any way at fault for the car accident in which you suffered your burn injuries, you won't be able to recover any compensation. Unfortunately, Virginia follows a strict, pure contributory negligence doctrine that states that any injured person who was even one percent responsible for the accident is barred from recovering compensation for their injuries.
Proving Your Auto Accident Burn Injuries Were Someone Else's Fault
To obtain compensation for your burn injuries, you have to prove that another driver was negligent and caused the accident. You have to show that the driver had a duty to exercise caution and didn't. And because the driver wasn't cautious, they caused the accident in which you to suffered serious burn injuries that have resulted in losses for which you should be compensated.
Contact the Experienced Auto Accident Lawyers of CHASENBOSCOLO for Help with Your Burn Injuries Claim
If you were seriously burned in a car accident that wasn't your fault, contact the experienced auto accident burn injury lawyers of CHASENBOSCOLO in Virginia immediately.
We can help you pursue compensation that you may be entitled to for your burn injuries and the impact your injuries have had on you and your life. Recovery from burn injuries can be long, painful, and challenging. You shouldn't have to go through your recovery without being able to hold the person who caused your injuries accountable for their wrongdoing.
Our attorneys have decades of experience helping car accident victims get the justice they deserved and recover the compensation they were owed. We're here to help you. And with our No Fee Guarantee, you don't have to worry about paying any upfront costs for high-quality legal representation. We only get paid when we win your claim or case, and you're compensated for your burn injuries.
Call us today at (703) 538-1138 or contact us online for a free initial consultation. We can discuss your injuries and advise you about your best legal options for seeking a full and fair recovery.