Virginia Sexual Assault Lawyers
Victims of sexual assault far too often rely on the criminal justice system to hold offenders accountable for their actions. All too often, issues arise in which criminal charges are reduced or dropped and the perpetrators of sex crimes are able to walk away without paying for what they've done.
Sexual assault victims can gain a measure of solace in knowing that they have the power to pursue their own types of legal claims through civil actions. A civil case is much different from a criminal one.
In a criminal trial, a defendant's guilt needs to be proven beyond a reasonable doubt, which is essentially the highest possible standard. Civil trials, however, require plaintiffs to prove their cases by a preponderance of the evidence, a much lower standard that essentially translates to more than 50 percent of the evidence.
Were you the victim of a sexual assault in Virginia? You want and deserve justice. Let an experienced Virginia sexual assault attorney help you hold the negligent parties accountable.
CHASENBOSCOLO will be by your side throughout the legal process and can fight to make sure you get every dollar of compensation you are entitled to. Call (703) 538-1138 or contact us online to set up a free consultation.
What Makes ChasenBoscolo Different From Other Law Firms?
Do I Need A Sexual Assault Lawyer?
Sexual assault is not a cause of action for a personal injury case, so your legal action will need to be based on another cause of action. Assault, battery, and intentional infliction of emotional distress are three commonly asserted claims in sexual assault cases.
Remember that when you file a lawsuit against another person or entity for your sexual assault, you will be responsible for proving your case. The major reason you will want an attorney is that they can conduct an independent investigation of your case.
During the investigation, the lawyer can collect valuable evidence. The lawyer will also be able to determine if there are other liable parties in your case.
The person who committed a sexual assault may not be the only liable party. Depending on the circumstances surrounding your sexual assault, a property owner could be liable for failure to provide adequate security, an employer may be responsible for allowing sexual abuse to occur in the workplace, or another organization can be liable for not doing more to prevent sexual assault when there was a clear indication of such a danger.
Why Choose CHASENBOSCOLO To Handle My Case?
CHASENBOSCOLO has a record of success that includes hundreds of millions of dollars recovered for thousands of clients. Taking care of our clients has been our foremost priority since our founding in 1986.
We have a team of 25 attorneys and over 90 professionals, and we are available 24 hours a day, seven days a week. You will always have your voice heard whenever you reach out.
Barry M. Chasen and Benjamin T. Boscolo each have more than 30 years of legal experience and have both been awarded AV Preeminent ratings by Martindale-Hubbell. Both lawyers are members of the American Association for Justice.
CHASENBOSCOLO provides the No Fee Guarantee® for legal representation, so you do not pay anything until you obtain a monetary award. Our firm will work to achieve a just settlement, but we will file a lawsuit and take your case to court if an insurance company refuses to provide adequate compensation.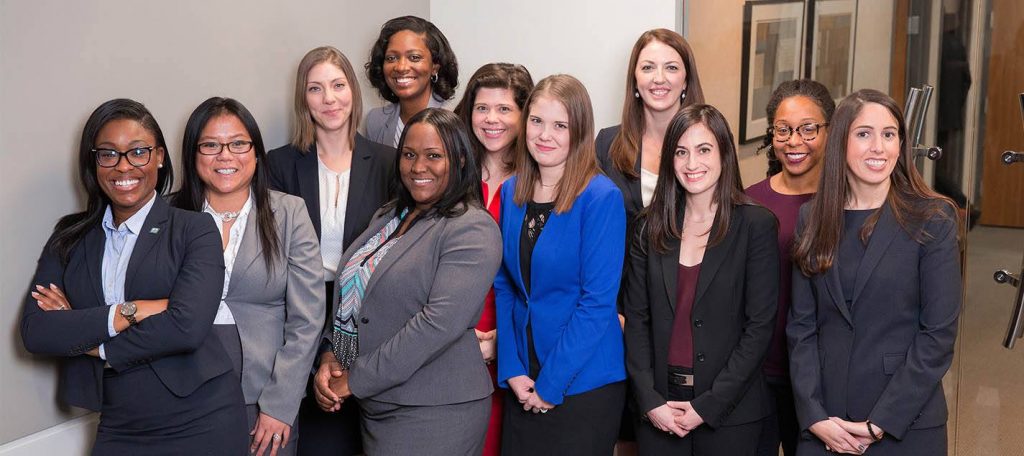 Types of Sexual Assault Cases We Handle
Victims of sexual assault can deal with many consequences following theses. Some victims experience depression, post-traumatic stress disorder (PTSD), or anxiety.
In other cases, victims may have to deal with unexpected pregnancies. Some victims may have suffered serious injuries during particularly violent assaults.
Victims can be entitled to various damages in these cases. When settlements cannot be achieved, a victim who goes to trial and proves their case by a preponderance of the evidence can be awarded compensatory damages.
Compensatory damages are usually a combination of economic damages and noneconomic damages. Economic damages are the calculable losses a victim has suffered or will suffer such as medical bills, lost wages, and property damage. Noneconomic damages are much more subjective, such as awards for pain and suffering, loss of consortium, or emotional distress.
In a limited number of cases, a jury could also award punitive damages. Punitive damages are awards largely intended to punish defendants for particularly egregious misconduct, and Virginia Code § 8.01-38.1 establishes that punitive damages cannot exceed $350,000. A jury is not informed of this limitation and may award a person more money than is allowed, but a court will inevitably reduce the amount to comply with the law.
Frequently Asked Questions
Absolutely not. A civil case is completely separate from the criminal case. One of the most well-known examples of this difference is the case of former pro football star O.J. Simpson. After his 1995 criminal trial, Simpson was acquitted of murder in the deaths of Nicole Brown Simpson and Ron Goldman. He was later found liable for their wrongful deaths and a jury awarded the families $8.5 million in compensatory damages and $25 million in punitive damages.
Virginia Code § 8.01-243. A provides that every action for personal injuries must be brought within two years of the date of the cause of action. There are important exceptions to this statute of limitations, however. For example, a minor who is not of age to bring a legal claim will have two years following their 18th birthday. Virginia Code § 8.01-243.D also states that every action for injury to the person resulting from sexual abuse occurring during the infancy or incapacity of the person must be brought within 20 years of the date of the cause of action.
Not necessarily. It is perfectly normal for many sexual assault victims to be reluctant to file reports about their incidents. After a sexual assault, the invasiveness of completing a "rape kit" can be something many victims are hesitant to participate in. As long as you did report your sexual assault to authorities at some point, you did your part. The handling of a criminal case is beyond your control and, again, is unrelated to your civil case.
Sexual Assault Statistics
The National Sexual Violence Resource Center (NSVRC) reported that rape is the most under-reported crime, as 63 percent of sexual assaults are not reported to police. One in five women and one in 71 men will be raped at some point in their lives.
According to the NSVRC, the victim knew the perpetrator in eight out of 10 rape cases. 51.1 percent of female victims of rape reported being raped by an intimate partner and 40.8 percent reported being raped by an acquaintance, while 52.4 percent of male victims reported being raped by an acquaintance and 15.1 percent reported being raped by a stranger.
NSVRC reported that the lifetime cost of rape per victim is $122,461, and rape costs the United States $127 billion annually, more than any other crime. One in four girls and one in six boys will be sexually abused before they turn 18 years of age.
According to the NSVRC, up to 25 percent of college women and 15 percent of college men are victims of forced sex during their time in college. Over 90 percent of sexual assault victims on college campuses do not report the assault.
Rape, Abuse & Incest National Network (RAINN) reported that an American is sexually assaulted every 98 seconds and there are 321,500 victims (12 years of age or older) of rape and sexual assault every year in the United States. RAINN states that a majority of sexual assault victims are under 30 years of age, with 54 percent of victims being between 18 years of age and 34 years of age, 28 percent being between 35 years of age and 64 years of age, 15 percent being between 12 years of age and 17 years of age, and 3 percent were between 65 years of age or older.
According to RAINN, the rate of sexual assault and rape has fallen 63 percent from a rate of 4.3 assaults per 1,000 people in 1993 to 1.2 per 1000 in 2016. The number of people victimized each year includes 321,500 members of the general public, 80,600 inmates, 60,000 children, and 18,900 members of the military.
The Bureau of Justice Statistics (BJS) reported that there were 431,840 rapes or sexual assaults in 2015. The original total of 323,450 in 2016 was revised to 298,410.
Contact a Sexual Assault Attorney in Virginia
If you were the victim of a sexual assault in Virginia, you do not have to handle a civil claim by yourself. CHASENBOSCOLO will fight to make sure that any and all responsible parties are held fully accountable for what happened to you. We are here to sit down with you and your family and discuss all of the legal options available to you during a free consultation. Should you choose to hire us, we'll fight aggressively to make sure that you can take the power back and finally get the justice that you deserve.
Don't hesitate to turn to us for help. (703) 538-1138 or contact us online to schedule a free consultation with a knowledgeable and compassionate member of our team today.