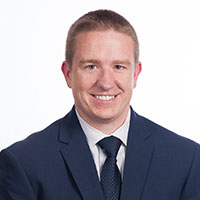 Patrick C. Stewart, EsquireAttorney
Before attending law school, Patrick studied criminology and criminal justice at The University of Maryland. He received his J.D. in 2014 from The University of Maryland Francis King Carey School of Law. While there, he served as Executive Articles Editor for the Journal for Health Care, Law & Policy. He was admitted to practice law in 2014 by the Maryland Bar Association.
As a member of the ChasenBoscolo team, he specializes in personal injury law with an emphasis on motor vehicle crashes and premises liability.
Education
2008 – B.A., University of Maryland, College Park
2014 – J.D., Maryland Francis King Carey School of Law
Practice Admissions
Bar Associations
---