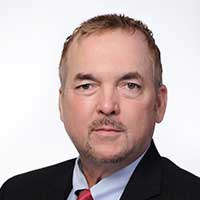 Dale E. Rowland, Esquire Attorney
Dale Rowland is from Columbia, Maryland. He attended the University of Maryland, where he earned a bachelor's degree in political science. Dale earned his Juris Doctor from the University of Baltimore School of Law. During his time in law school, he completed an internship for Hon. Rosalyn B. Bell, Associate Judge of the Maryland Court of Special Appeals.
Dale is admitted to practice in Maryland and focuses on personal injury law. He is also an active member of several professional organizations, including the Prince George's County Bar Association, Bar Association of Montgomery County and Maryland Association for Justice.
Education
B.A., University of Maryland
1992 – J.D., University of Baltimore School of Law
Practice Admissions
Professional Associations and Memberships
---