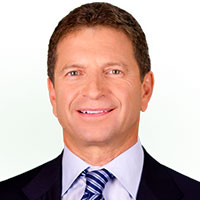 Tom Teodori, EsquireShareholder

Practicing law since 1988, Tom Teodori protects the rights of individuals with negligence, personal injury, Social Security Disability and workers' compensation claims. His success stems from his meticulous, organized approach to cases and his drive to win. Growing up as the youngest of eight children, and having four children with his wife, Tom knows the value of a strong family. At ChasenBoscolo, he is committed to treating clients fairly, providing a family atmosphere to put them at ease and working hard to make sure they get the money they deserve.

"

We are a firm that truly cares about protecting the rights of injured people. We battle insurance companies each and every day ensuring that our clients are treated fairly and that our clients receive appropriate medical care."
Tom manages the negligence department at ChasenBoscolo. He also oversees pharmaceutical, medical device, and catastrophic injury claims. Tom has tried approximately 80 jury trials in Maryland and the District of Columbia and has successfully argued cases in the appellate courts of Maryland and the District of Columbia, resulting in several reported decisions from the Maryland Court of Special Appeals. In 2010, he was awarded membership to the Million Dollar Advocates Forum and the Multi-Million Dollar Advocates Forum, two of the most prestigious groups of trial lawyers in the United States. Less than one percent of the nation's lawyers are members.

Tom Teodori: I'm Tom Teodori, one of the owners of ChasenBoscolo. I get a lot of personal satisfaction out of helping people. We are, in fact, Lawyers that Care. So a lot of my job responsibilities at this point in time with the size of our law firm is managerial, but I'm still actively involved in representing clients as well, and that's where I get my real satisfaction. Being able to help people through a difficult time in their life, holding other people accountable and responsible for the harms and injuries that they caused our clients and making sure that our clients get a fair shake with the insurance company—which they otherwise may not get. When I'm not practicing law or engaged in work activities, I live probably an equally active lifestyle. I have four children that are incredibly active. For the past 12 or 13 years, I've coached ice hockey. My wife and I are both pretty active people. We live an active lifestyle. When you come into our office, you're going to receive a warm welcome. We are going to take the time to get to know our clients. We are going to take the time to explain the process to them. What does it mean to be a Lawyer that Cares? It means that we are going to do everything within our power to make sure that your rights are protected.

In addition to managing the ChasenBoscolo negligence department, Tom has successfully tried thousands of cases before the Workers' Compensation Commissions in Maryland and Washington, D.C. He also lectures on negligence and workers' compensation issues for bar associations, the National Business Institute and MICPEL. He graduated cum laude from the University of Massachusetts and earned his J.D. from The Catholic University of America.

Tom was first selected for inclusion in Super Lawyers in 2008 and has been selected every year since in both the District of Columbia and Maryland. Only five percent (5%) of the lawyers in the District of Columbia and Maryland are selected each year.

When not working, Tom loves spending time with his wife and four children—three boys and one girl. He enjoys the outdoors and stays busy traveling, skiing, hiking, fishing, mountain biking, golfing and scuba diving. Tom also spends time traveling around the mid-Atlantic coaching ice hockey and watching his children play lacrosse and soccer.
Ask Tom:
Q: What happens the first time I meet with a lawyer?
A: At ChasenBoscolo, we make sure our staff understands how to best help you so that anytime you call us, you get the help you need. After more than 20 years in the field, I know the ins and outs of personal injury law. I will make sure you feel comfortable and know that we will do everything in our power to protect your rights. It is my goal that you won't have any unanswered questions before our first meeting is over.
Education
1985 – B.A., University of Massachusetts, cum laude
1988 – J.D., The Catholic University of America
Practice Admissions
1988 – Maryland
1989 – Washington, D.C.
Honors
Lecturer on Negligence and Workers' Compensation Issues for
Prince George's County Bar Association
National Business Institute, Inc.
Maryland Institute for Continuing Professional Education for Lawyers, Inc.
Professional Associations and Memberships
---